Total Football - Youth Football Academy
The Total Football - Youth Football Academy focuses on improving footwork, skill, agility and overall fitness. With a passion for football, this academy also values hard work, discipline, and respect out in by the members of it.
This academy works with the aim to help you become the best footballer you can be, believing in quality, commitment and excellence in the services provided. Whether you're a beginner or a seasoned footballer looking for that extra edge – Total Football is the place to be.
World class training equipment and techniques, top class coaches for all ages, and a safe and family-friendly facility for both males and females is what is being facilitated in this football center of learning.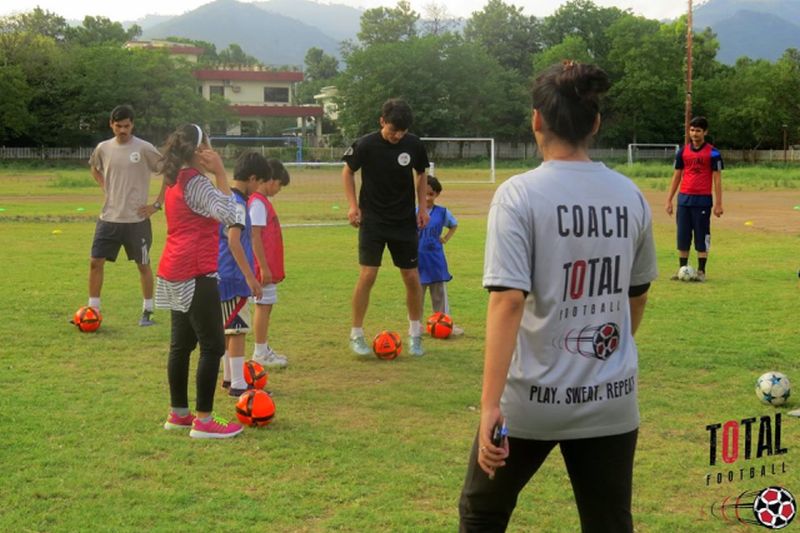 The facilities provided by the academy are one-of-a-kind in all of Pakistan as it offers 5-a-side and 7-a-side football pitches equipped with:
• 3G Artificial Turf certified by FIFA Quality Concept as a FIFA Recommended 1 Star installation.
• Floodlights guaranteeing visibility in compliance with English FA guidelines.
• Power generators guaranteeing uninterrupted power supply.
• Fencing ensuring the authentic mini-football experience.
• Changing Rooms – containing toilets and lockers.
• Refreshments – a variety of energy-drinks, soft-drinks and snacks are available at the on-site refreshments corner.
• Seating – pitch-side seating providing watching audiences a full-view of the on-field action.
• Stadium, arena and sports venue.
Registrations are open to boys aged 16 and under, and girls of all ages and this academy operates in Ayub Park, Rawalpindi with timings for Friday to Sunday from 05:00 PM to 08:00 PM.
For more information and registration queries, these given numbers can be contacted:
1. 0345-8551907
2. 0347-7666664
3. 0340-5550951