First week matches of Summer Football League 2019 concludes
First week of Summer Football League 2019 came to an end that witnessed exciting matches being played at Total Football Ground in Ayub Park, Rawalpindi.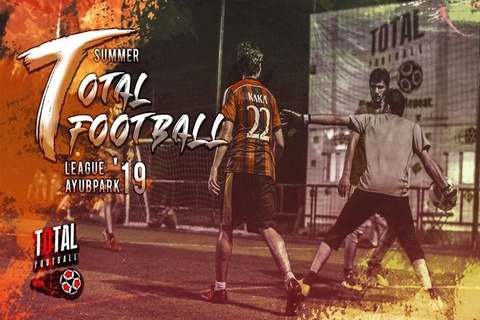 As the first week of Total Football's Summer League 2019 came to a close several thrilling matches were witnessed along with some sheer individual talent from the participating teams.
The first winner team that came up front was Bone Breakers FC as they topped the table having played 5 games and itched their name on the top when they defeated the former champions, Troll F.C easily on the final score line of 3-1.
The winners were followed by Garrison Football Club on the runner up spot as they defeated Bone Breakers FC 3 - 2 after going a goal down in the opening minutes. Marinda FC have been the dark horse in this league as they sit on the third position after a scintillating performance, beating POPO FC and Gunners FC on Match Day-3.
Troll FC are on the fourth spot after losing both their games yesterday while POPO FC DS are on the 5th position after losing their first match and they have had also beat Troll FC quite convincingly by 5-0 in a dominating performance.
Falcon FC have settled for 6th position, having won only one match and Gunners FC took the 7th position because of the players vulnerable game play into all of their matches. 8th and 9th positions went to GC United and Oh Lala FC, having played zero matches up till now.
Gladiator FC performance is being considered the worst throughout the league as the team currently sit at the last position having played 5 matches and losing all of them.
Here is the POINTS TABLE of Week - 1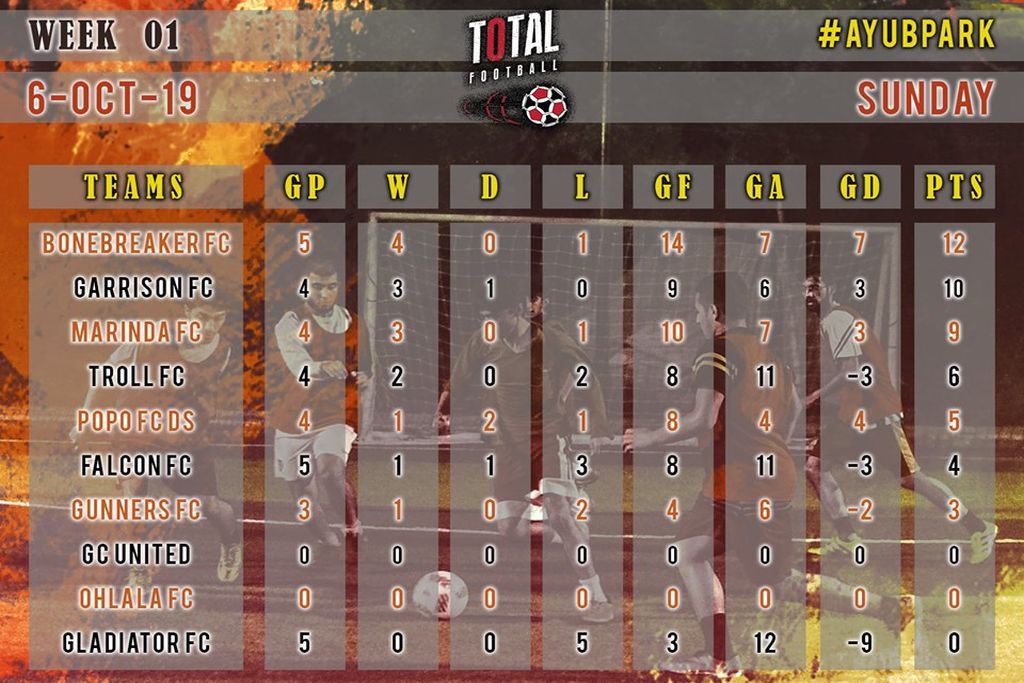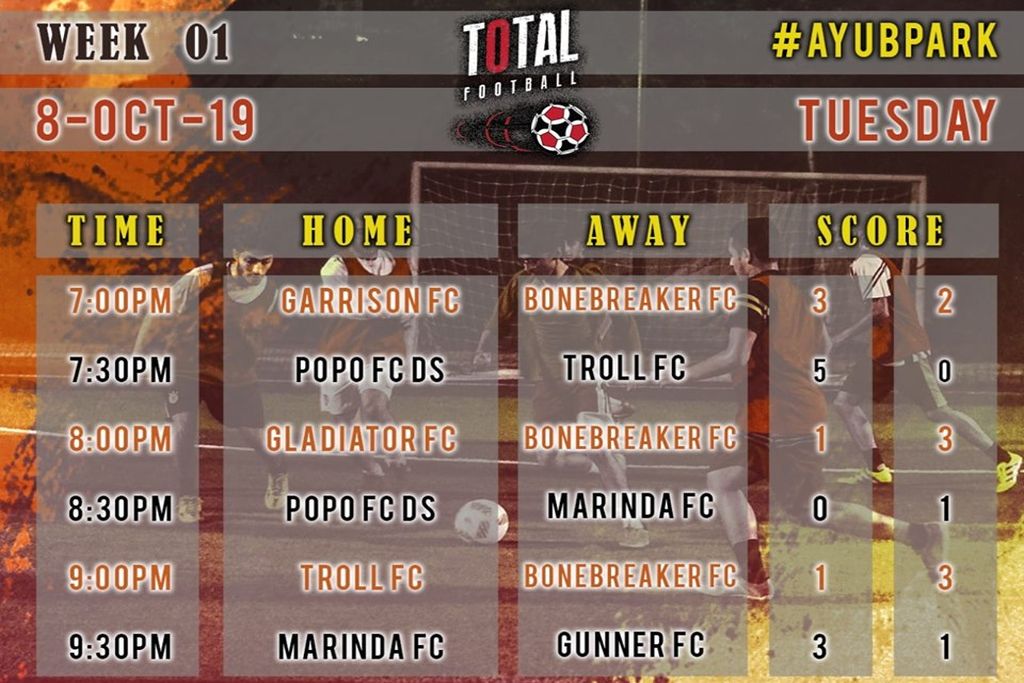 Second week matches will kick off from today at the same venue.
Total Football once again has organized a mega football event several players have come up front to prove their skills by battling it out in the matches so as to be crowned as the one and only champions of the league.