Mohammad Taha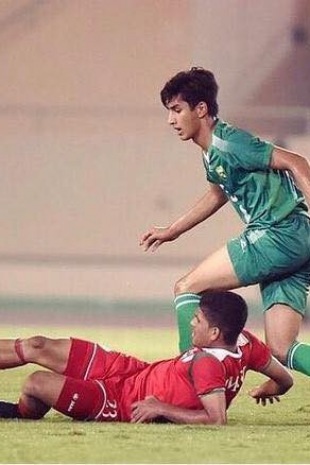 Achievements
Member of the Islamabad U-16 team that was scheduled to play matches in Portugal.
In 2017, he went to Dubai with POPO FC in August and again in September. These two tours were life changing for him. He got to play against the likes of FCB academy, Al-Asar, Al-Wasl and Al-Ahli.
Pakistan U-16 team Vice-Captain.
Represented POPO FC in the National Challenge Cup 2020.
Mohammad Taha's Profile
Age (Years): 17
Sport: Football
City: Karachi
Weight(Kgs): 60
Teams:
POPO FC
Pakistan U-16 team
Biography:
Emerging footballer Mohammad Taha belongs from Islamabad. Taha started playing football when he was 8 years old.
His career started when he became part of the Islamabad team that was going to China to take part in a Championship.
He plays for POPP FC.
He was fortunate enough to interact with coaches such as Beto Portella and Shehzad Anwer who played a huge part in his development as a footballer.
"My goal is to play for Pakistan in the 2026 world cup qualifiers. I want to see team Pakistan at the highest level" Taha said.