Total Football Corporate League 2019 kicks off!
Six teams have lined up to compete in the 2019 Total Football Corporate League which is being held at Total Football ground in Rawalpindi.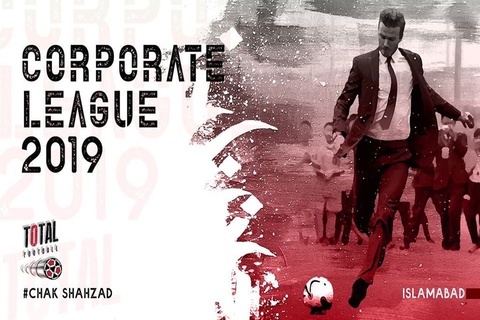 Total Football Corporate League 2019
Total Football Ground
Total Football presents a one of a kind 'Corporate Football League' in Chak Shahzad, Islamabad where six teams are battling it out to be crowned CAMPEONES!
The above mentioned football bonanza will be played at Total Football ground in Rawalpindi for five complete weeks with footballing action guaranteed. Matches will be held three days a-week: Mondays, Wednesdays and Fridays from 06:30 to 10 PM.
It is a six a side tournament where each team is allowed to have a squad between 15-20 players and all the matches will be played under standard Football rules. Organizers would have the right to disqualify any team on valid reasons and referee's decision would be considered final on the field.
Following are the participating teams:
NTC
MTBC
Zong
Sadiq Oil
Synergy It
WE R Play Studious
Total Football aims to promote the spirit of football and sportsmanship for which it is arranging a healthy and athletic competition. Apart from the non-stop footballing bonanza, participants will be updated about the essential footballing stats by their staff as well.
Enchanting prizes for of title winner team and the runner up teams are one of the many attractions of this football league. While the most goal scorer and Man-of-the-match will also be getting awards.
SCHEDULE OF 1st WEEK