Haji Abdul Sattar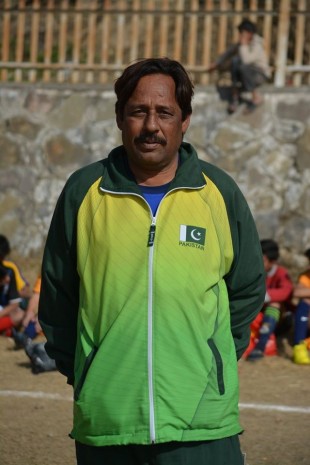 Achievements
SAF Games Gold medalist
AFC A License Coach
Pakistan Premier League
15 Gold medals,
7 Silver medals,
3 Bronze Medals
Haji Abdul Sattar's Profile
Age (Years): 57
Sport: Football
City: Islamabad
Weight(Kgs): 60
Clubs:
Kiran FC
Teams:
Pakistan International
WAPDA
ARMY
Steel Mills
Biography:
Haji Abdul Sattar is renowned retired footballer of Pakistan. He has played for Pakistan many times. He was considered as the best footballer of his time.
In the SAF Games 1989, Haji Abdul Sattar came as a subsititue and scored a goal in the final of the SAF Games 1989 to win the gold medal for the country. This achievement will be remembered by football fans for long.
He is the A licensed coach and right now working with Kiran Fc, a top team from Islamabad.