Zong team sits atop as Total Football Corporate League 2019 third week concludes
Among other participating teams, Zong took over the top position as the third week of the 2019 Total Football Corporate League successfully concluded in Islamabad.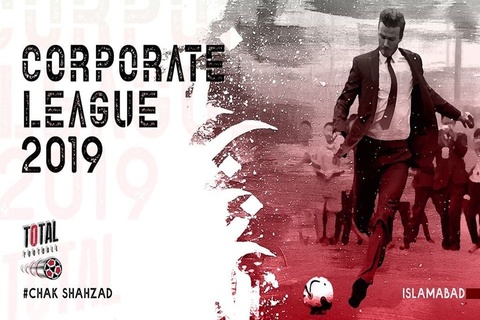 Total Football Corporate League 2019
Total Football Ground
Total Football has once again brought one of a kind event named:
Corporate Football League
where several teams are battling it out to be crowned CAMPEONES!
The above mentioned football bonanza is being played at Total Football ground in Rawalpindi for five complete weeks with footballing action guaranteed where matches are held three days a-week: Mondays, Wednesdays and Fridays from 06:30 to 10 PM.
It is a six a side tournament where each team is allowed to have a squad between 15-20 players and all the matches are played under standard Football rules. Organizers have the right to disqualify any team on valid reasons and referee's decision is considered final on the field.
The third week of the tournament concluded with Zong team taking the first position and was followed by Sadiq Oil team on the second spot while Synergy It team took third position.
More results are stated below: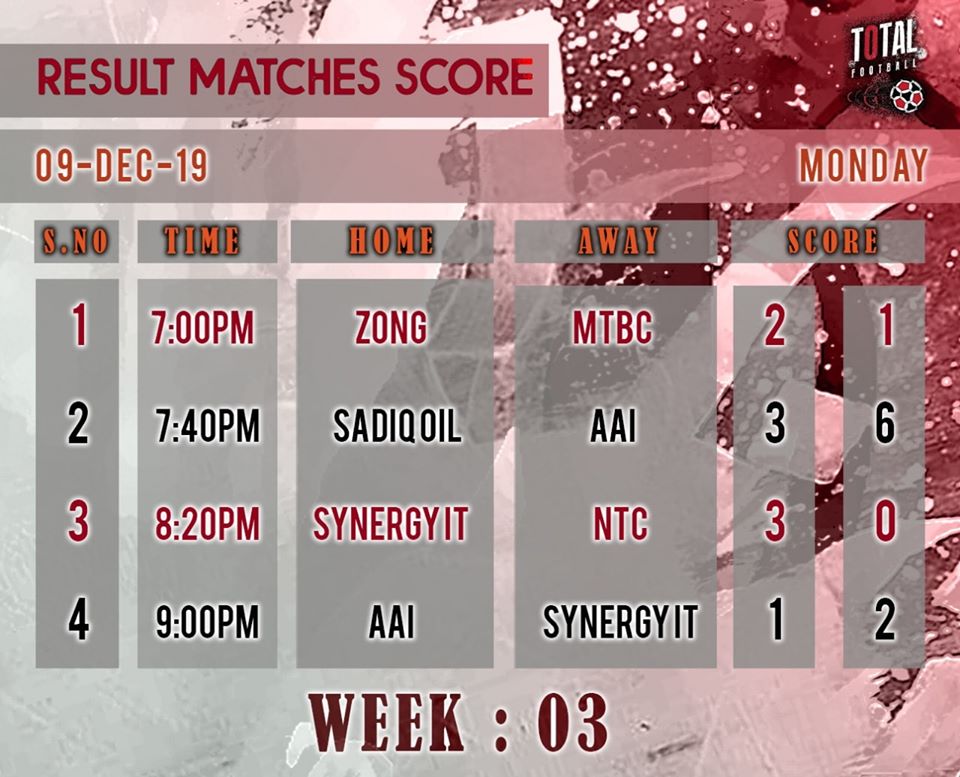 POINTS TABLE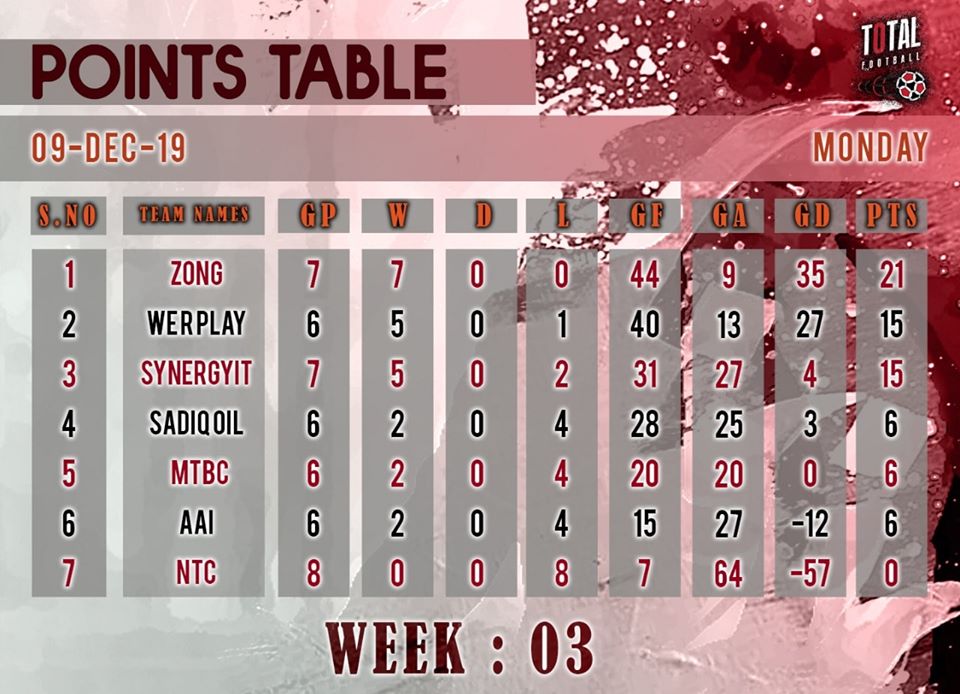 TOP GOAL SCORER