Summer Football League 2019 to kick start from 1st October
Eight to ten teams are expected to compete for the title of Summer Football League 2019 which would begin its proceedings from 1st October to continue till 15th October at Total Football Ground in Ayub Park, Rawalpindi.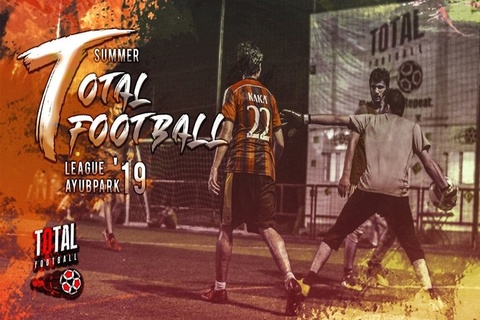 Total Football once again is organizing mega football event which has been named as 'Summer Football League' and would be played in Ayub Park, Rawalpindi where eight to ten teams are expected to come up front to prove their talent by battling it out so as to be crowned as champions of the league.
It is a seven a side tournament where each match will be played under Standard Football Rules. Organizers would have the right to disqualify any team on valid reasons and referee's decision would be considered final on the field.
While each team is allowed to have a squad of 24 players and each team will play at least two matches on a match day whereas Ttere will be two match days i.e. Tuesday and Thursday in one week; both would be played under flood-lights.
The teams who are interested to field their squads in this mega tournament need to register themselves first for which the entry fee has been set as Rs. 15000 and 40% payment needs to be paid advance prior to the deadline which is today, 30% by the end of 2nd week of league and 30% by the end of 4th week.
For registrations click on mentioned link:
Apart from the non-stop footballing bonanza, participants will be weekly updated about the essential footballing stats by the organizers such as team positions and top goal scorer.
For further queries these given cell phone numbers can be contacted: 0345-5009201, 0345-5006330, 0345-5006445 and 0340-5550952.