Kaleemullah Khan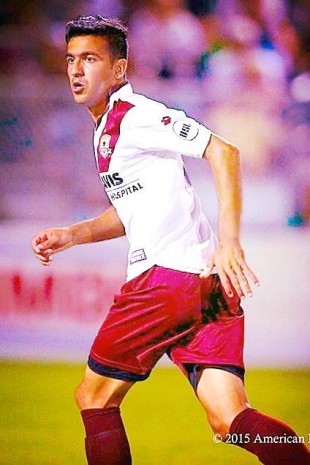 Achievements
Khan Research Laboratories (KRL)
- Pakistan Premier League: 2009, 2011, 2012, 2013; Runner-up: 2010
- Challenge Cup: 2009, 2010, 2011, 2012
- PFF Fair Play Trophy: 2013
- KPT–PFF Cup Third Place: 2010
- AFC President's Cup Runner-up: 2013

FC Dordoi Bishkek
- Shoro Top League: 2014
- Kyrgyzstan Cup: 2014
- Kyrgyzstan Super Cup: 2014
- Ala–Too Cup: 2015

Country - Pakistan
- Philippine Peace Cup: Third Place: 2013

Individual
- Pakistan Premier League Top Goalscorer: 2012 (31 goals)
- Pakistan Premier League Best Player: 2013
- PFF Player of the Year: 2013
- Kyrgyzstan League Top Goalscorer: 2014 (18 goals)
- Kyrgyzstan Football League Best Player: 2014

Records
- Record for most Pakistan Premier League goals in a 30-game season: 31 goals
- Record for most hat-tricks scored in the Pakistan Premier League in one season: 7 (2012)
- Record for most goals scored by a Pakistani footballer in Asian competitions (club football): 9 goals
- Dordoi Bishkek Record Goalscorer: 18 goals (5th in Ranking)
- First Pakistani football player to be a top scorer for any foreign league outside Pakistan.

Kaleemullah Khan's Profile
Age (Years): 31
Sport: Football
City: Chaman
Weight(Kgs): 66
Clubs:
Tulsa Roughnecks, USA.
Teams:
Tulsa Roughnecks, USA.
Sacramento Republic FC USA
Pakistan National Team


Biography:
Kaleemullah Khan is born on 20 September 1992 and is a Pakistani footballer who currently plays for FC Dordoi Bishkek and th
e Pakistan National Team. Kaleemullah was born in Chaman, Balochistan and is a graduate of Government High School Chaman. Kaleemullah plays as a midfielder or forward, and has been deployed in a variety of attacking roles – as an attacking midfielder, second striker, centre forward and on either wing. He has been praised for his positioning, team work and stamina, and has shown consistency in scoring and creating goals.

A product of KRL's youth system, he made his first-team breakthrough in the 2009 season; he played almost every game as the club won the league and cup double and qualified for the President's Cup. Khan scored 35 goals in all competitions in the 2012 season as KRL won a historic double; the league title, cup and qualified for the President's Cup reaching the final in 2013, scoring 5 goals in the competition. Kaleemullah won his fourth league title with KRL in 2013 season and went on to sign for Dordoi in 2014, where he played a major role in helping the team win a treble; the league title, league cup and super cup, scoring 18 goals and receiving the award for the league's highest top goalscorer, and was also named as the Best Player of Kyrgyzstan League.

Kaleemullah earned a call-up to the Pakistan national team in 2011. At the 2014 AFC Challenge Cup qualification he scored his first international goal against Macau as Pakistan won the match 2–0. In 2014, Khan was named captain of the national team.