Mohammad Bilal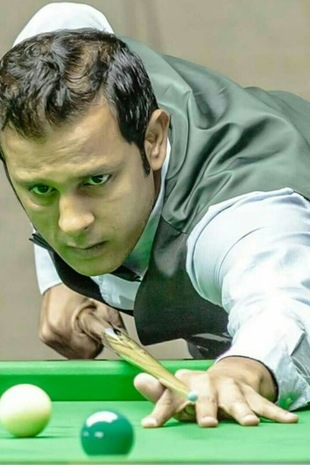 Achievements
Muhammad Bilal became the inaugural winner of the 1st Asian Confederation of Billiards and Snooker (ACBS) Asian Tour 10-Red 2018 in Doha.

Bilal along Majid Ali secured Bronze in Asian 6-Red Snooker Championship 2018 team event.
In the individual Asian 6-Red Championships 2018, Bilal finished with a silver medal.
Bilal hit highest break of 139 in IBSF World Snooker Championship 2018 held at Yangon.
Muhammad Bilal won US $12,000 ACBS Asian Tour 10 Red Championship 2018 at QBSF Snooker Academy in Doha, Qatar .
Runner up of the inaugural South Asian Association for Regional Cooperation (SAARC) Snooker Championship 2019 in Dhaka.
---
National Record:
Jubilee Insurance 44th National Snooker Championship 2019 Champion.
Bilal won first national crown in 2016.
Mohammad Bilal's Profile
Age (Years): 38
Sport: Snooker
City: Mandi bahauddin
Weight(Kgs): 68
Teams:
Pakistan National Snooker team
Biography:
Hailing from Mandi Bahauddin, Mohammad Bilal, represents Pakistan in various International Snooker championships and has won numerous laurels for country.
Two times National Champion of Pakistan, Bilal remains one of the most promising cueists after capturing one gold, one silver and three bronze medals in 2018 and continues to demonstrate his prowess.