Babar Masih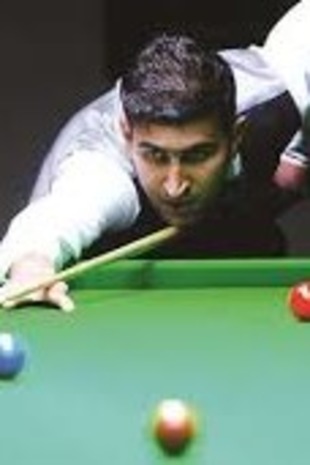 Achievements
Babar's top international performances include 2019 Asian Championship Doha, Qatar (gold, silver, bronze medal)
Asian Championship 2018 Doha Qatar (gold medal)
IBSF World Team Snooker Championship 2017 (gold medal bronze)
Asian Snooker Championship 2017 at Kyrgyzstan (silver medal)
2016 Asian Billiard Sport Championship Fujairah (gold medal)
2015 World Team Event Pakistan (gold medal).
His national pinnacle performances comprise 2013 Punjab Champion
2016 National Ranking Snooker Champion
2018 National Ranking Champion
Runner up of NBP ranking snooker championship 2018
Babar Masih's Profile
Age (Years): 33
Sport: Snooker
City: Rawalpindi
Weight(Kgs): 65
Biography:
Babar Masih is a Rawalpindi-based Pakistani amateur snooker player who represents Pakistan in different international tournaments.
Masih is one of Pakistan's top-ranked professional cueists. He belongs to a Christian family. He trained in at least three different cities with top cueists of the country to assure his best at the events.
For Babar, the best way to prepare for events was to get out of his home-town Rawalpindi in order to gain more exposure before the National Ranking Championship.
Babar won four golds, three to four silver medals and five to seven bronze medals till yet in the international snooker championship.
Competing in the newly crowned Jubilee Insurance National Ranking Snooker Championship, at the Asian 6-Red Championship team tournament as well as 6-Red Snooker Championship in Qatar, Babar made his own investments in preparing for these events.
Endless training maybe one thing, but Babar Masih has mixed things up.