Waseem Khatri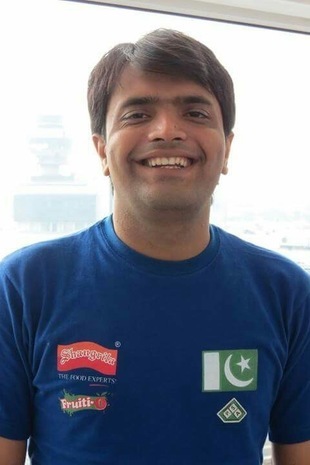 Achievements
Waseem steered Pakistan team to win over Thailand by 55-45 in 6th Virtual International Scrabble Tournament 2020
Winner of Pakistan 6th Ranking Tournament 2020.
Waseem Khatri secured top spot in the signature 8th Ranking Scrabble Tournament 2018.
Waseem Khatri won the title of Independence Day Scrabble Tournament 2017.
National champion Waseem Khatri retained his Chishty Memorial Scrabble title by annexing the second edition of the competition 2012 .
Waseem Khatri's Profile
Age (Years): 35
Sport: News
City: Karachi
Weight(Kgs): 72
Teams:
Pakistan Scrabble(National Team)
Biography:
Genius Waseem Khatri is a 8 time national champion of Pakistan in Scrabble. Waseem represents Pakistan in various International Tournaments and brings various laurels for the country.
He belongs from Karachi, the largest city in Pakistan and the seventh-largest city proper in the world. Pakistan No 1 Waseem Khatri has completed his studies at St.Patricks College, Karachi
He is a Scrabble coach at the Happy Home School, Karachi