Sameed khan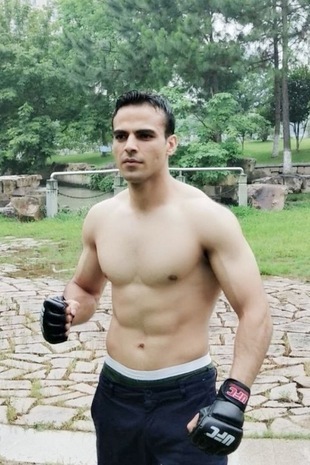 Achievements
The best fighter of Yokkao club Wenzhou China.

Sameed khan's Profile
Age (Years): 30
Sport: Boxing
City: Kohat
Weight(Kgs): 74
Clubs:
Yokkao club wenzhou China
Biography:
Sameed Khan is a boxer and Muay Thai fighter from Kohat, a city in the Khyber Pakhtunkhwa.
He was always thinking to be a boxer but because of no opportunity in his small city at that time, he never got chance until he left his home and went to China in 2012 where he studied medicine and in 2017 he found the best club which trained him professionally for boxing.
He has started boxing and muay Thai training in 2017 in the influence of Thai and Chinese masters. Currently, he's doing solo training at home and looking for paid boxing competition.