Askari Alphas register another win in Shohada-E-Pakistan Basketball Tournament 2019
Askari Alphas beat Karachi Basketball Club by 51-38 to earn another win in the 2019 Shohada-E-Pakistan Basketball Tournament which is being held at Arambagh basketball court in Karachi.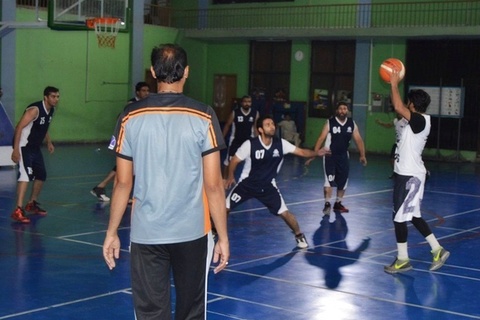 Shohada-E-Pakistan Basketball Tournament 2019
Arambagh basketball court
Karachi Basketball Club was unable to produce an answer to Askari Alphas but it was not much of a blowout, as boys from both the teams played their best to earn the victory of the game for their team. Askari Alphas defeated Karachi Basketball Club by 51-38.
Shahmir Zaheer with 17 points led his team to success with valuable contribution from Usama Khurram and Syed Bakhtiar each scoring 14 points while for the losers, Jazib Abbasi and Wajih Abbasi scored 10 points each along with Zain Ul Abideen's 9 dubs.
Another clash was witnessed between Bounce Basketball Club and Falcon Basketball Club in which Bounce Club earned an easy win on the final score margin f 44-25. A little more effort from the losing team might have earned them the win of the match as they were also good with their game play on the court, but as the players' performances fell, Bounce Club boys took advantage, scoring more points for their team.
Usman Shabbir, Muhammad Danish and Ammar Ali were on the scoring spree who fetched their team a valuable victory as they all scored 17, 09 and 08 points, respectively. Whereas Muhammad Sabih Azhar was the top scorer for the losing side with his 12 points and Muhammad Shabbir and Muhammad Awais scored 8 points each.
KBBA Finance Secretary, Agha Muhammad Raza, was the honorable chief guest on the occasion and Tournament Organizer, Ghulam Muhammad Khan, International Player, Abdul Nasir and Muhammad Yaqoob were also present.
Karachi Basketball Association (KBBA) and Pakistan Sports Welfare Association (PSWA) have organized this mega basketball tournament which is featuring competitions in two different categories of Seniors and Juniors in which as many as thirteen leading club's teams of the city of lights: Karachi are taking part to claim top honors.