Shohada-E-Pakistan Basketball Tournament 2019 | Neighborhood Club & Askari Alphas victorious
Neighborhood Club and Askari Alphas tamed their respective opponents to earn wins in the most recent matches played into Shohada-E-Pakistan Basketball Tournament 2019 which is being played at Arambagh basketball court in Karachi.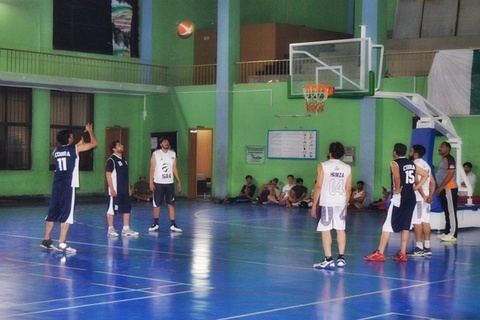 Shohada-E-Pakistan Basketball Tournament 2019
Arambagh basketball court
The first encounter of day witnessed Neighborhood Club's stunning win over Bounce Club as the players of the winning team finished the game in their favor through the final score line of 52-46.
Chenway and Abdullah collected 20 and 19 points each with excellent assists from Umar Farooq, who finished with 10 points. Where the opponent team players were seen performing with their good skill set, they kept losing their game as the match proceeded even though Muhammad Mubashir with Rehab Khan tried their best to secure a further spot for their team with their valuable 15 and 12 points, respectively to which Zia Ahmed also contributed with his 10 points but their efforts went in vain.
The second clash was between Askari Alphas and One Unit Club teams in which boys of Askari Alphas claimed an easy win with the final score of 50-32.

Zain and J Muhammad scored the game-high 15 and 12 points each, putting on more stress on the opponent team players with Shahmir Zaheer, who, not only scored 10 more points for the winning team but also prevented several shots from the rival team players to get to the basket.
For the losers, Talal Ahmed and Tashfeen Zaidi both scored 12 points each while Kashif Hussan managed to dub 10 points, but these points proved less in comparison with the winning teams successful shots which benefited the opponents to take home the victory of this match.
Karachi Basketball Association (KBBA) and Pakistan Sports Welfare Association (PSWA) have organized this mega basketball tournament which is featuring competitions in two different categories of Seniors and Juniors in which as many as thirteen leading club's teams of the city of lights: Karachi are taking part to claim top honors.