Honda Chenab make way to Shoe Planet Polo Cup Main Final
Honda Chenab defeated Guard Group by 9-6 ½ and qualifies for the second final in a row final of ongoing Shoe Planet Polo Cup 2017 match played at the Lahore Polo Club ground.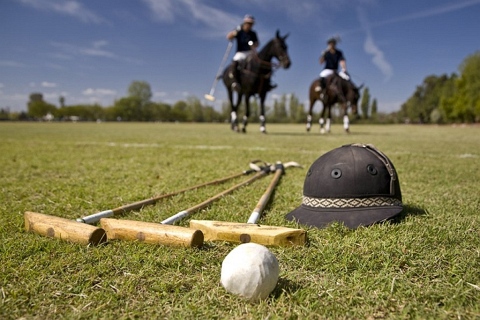 Shoe Planet Polo Cup 2017
Lahore Polo Club ground
Ahmed Ali Tiwana shows his class and helped his team to get through in the main finals of Shoe Planet Polo Cup 2017. He struck an outstanding hat-trick for his team while Shaharyar Khan, Ghulam Mustafa Monnoo and Bilal Haye added 2 goals each for the winning team. Guard group had a half goal handicap advantage from the start. Taimur Ali Malik, Ali Malik and Nawaz Tiwana banged in a brace each while Taimur Mawaz Khan and Rehan Babar hit a goal apiece but that was not enough for the hot favorites Honda Chenab.

Honda Chenab dominated the game from the start as they stuck a hat-trick and takes the lead but before the chukker ends, Guard group reduces the lead by 3-2 ½. Honda Chenab started the second chukker with the same pace and hammered another hat-trick and extended their lead but in the dying moments of second chukker, Guard group added another goal and reduce the gape to 6-3 ½ .

The third chukker was fully dominated by Guard group, they charged up and changed their strategy and added 2 goals in quick secession and further reduced the deficit to 6-5 ½. They once again made their formation but Honda Chenab could not allow Guard group to score more goals with good defensive tactics.

Honda Chenab came out of defensive shell while changing their mode with aggression banged another 3 goals in the last chukker and takes undeniable lead of 9-5 ½ goals. Guard group with all their efforts, only managed to convert 1 more goal to make the final score 9-6 ½ in the end. Saqib Khan Khakwani and Mumtaz Abbas Niazi officiated the match as field umpires.
In the second encounter of the day, Elan qualifies for subsidiary final after thrashing United Snacks by 8-4. Heroic of Saqib Khan Khakwani continues as he banged a quartet for his team while Bilal Hayat Noon converted 3 goals and Agha Musa stuck 1 goal. From United Snacks, Hissam Ali Hyder hammered a hat-trick while Sufi Amir converted 1 goal. Omar Asjad Malhi and Hamza Mawaz Khan supervised the match as field umpires.

Diamond Paints, Sakuf and Dawood Group will play against each other under the American system tomorrow at 2:00 PM while Newage to tale Black Horse Paints/Artema Medical in the second match of the day at 3:00 PM tomorrow.