Khyber Cup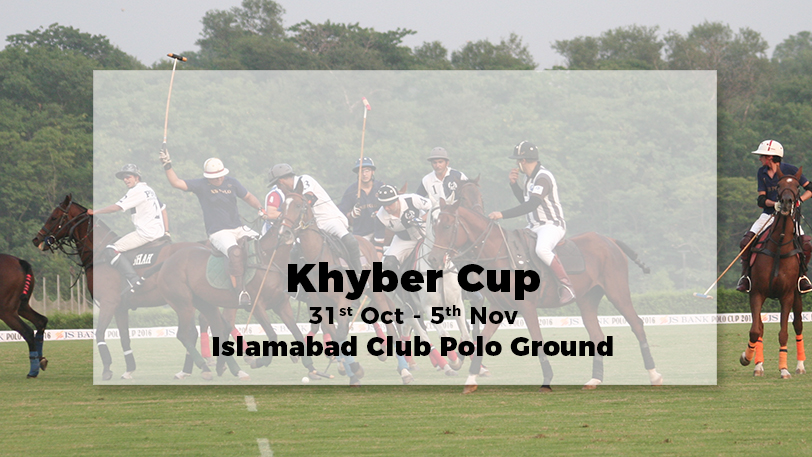 Khyber Cup Polo tournament 2017 will start from Tuesday 31st October to Sunday 5th November 2017 at Islamabad Club Polo Ground. 7 teams are participating in the tournament.
The Teams and Players of the tournament are:
Khyber Cup

Teams

Players

Asean KB

Haider Asad

Hashim Asad

Umair shah

Asfandyar (C)

Maveriks

Col Dr Nadeem Raja

Ayaz Khawar

Another

Syed Turab M Rizvi (C)

Dominion

Raja jalal

Raja Kashif

Col Usman Azad

Raja Arsalan Najeeb (C)

PBG

Swr Gulfam

Dfr Saqib

Another

Maj Faizan (C)

Shahtaj White

Daud

Usman Ibrar

Asad Nadir

Matias (C)

Fly Boys

Haider Hayat

Another

Rafay Atique

Gen Isfandyar Pataudi (C)

Shahtaj Red

Adil Waheed

Syed Aun M Rizvi

Ibrahim Khalil

Hamza Mowaz (C)

Final of the tournament will be played at Islamabad Club Polo ground on Sunday 5th November 2017.