Shandur Polo Festival 2021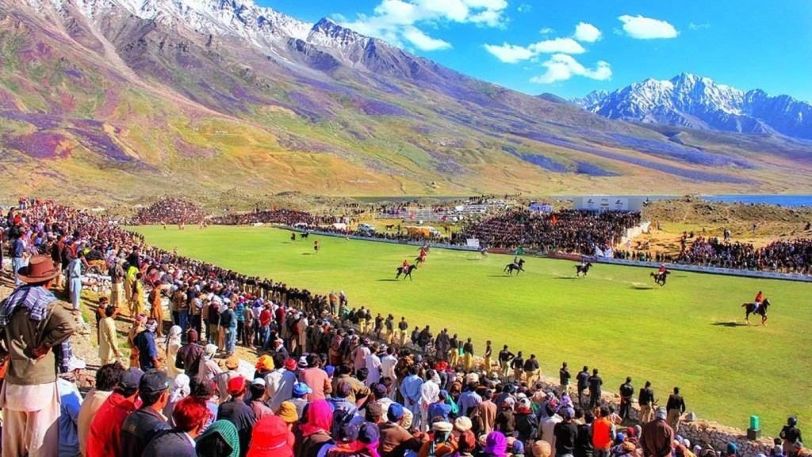 On the roof of the World's highest polo ground "Shandur Polo Ground" three days Shandur Festival- one of the most popular international Culture, Sports, Adventure and entertainment event is celebrated on annual basis from 7-9th July, in Chitral KPK Pakistan.
Shandur top, which is 3700m high, also act as a bridge between the two opponent teams of polo – Chitral and Gilgit Baltistan. Shandur annual year festival brings a great sense of contentment among the people of these districts. The festival is often embellished with cultural orientations of both teams that include their cultural dances, moment of paragliding and an essence of its folk music.
Roots of polo in Shandur are pretty deep which often leads to perplexity. Still there are two main streams towards it. Some states that the balti raja of skardu, Ali Sher Khan Anchan was the one who laid down the foundation of the king game polo in the region of Shandur. On the other hand some states that in 1935 the British occupiers were the ones who brought polo in the region of Shandur. But the matter of its history still remains unsolved.
Shandur can be reached from Gilgit and Chitral. It is about 197 kilometers (122 miles) from Gilgit and 147 kilometers (91 miles) from Chitral. When coming from Gilgit to Shandur one can see the charming valleys of Gahkuch, Gupis, Phandar and many beautiful lakes. When coming from Chitral one can see the beauty of Mastuj and Surlasp valleys.