Dawood Mirza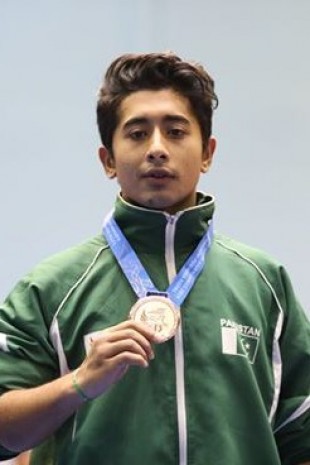 Achievements
DC Games All Pakistan Wushu Open 2020 Taolu Champion.
3rd Position in 1st Online World Wushu Championship 2020
Bronze Medalist of 13th South Asian Games, 2019
Silver Medalist of Pars Wushu Cup 2019
Won Gold Medal in 4th South Asian Wushu Championship 2018
Bronze Medalist of 3 Nations Wushu Championship 2016
Bronze Medalist of World Kung Fu Championship 2015
Dawood Mirza's Profile
Age (Years): 21
Sport: Wushu
City: Lahore
Weight(Kgs): 56
Clubs:
Red Dragon Wushu Acadmey of Pakistan
Teams:
Pakistan National Wushu Team
Higher Education Commission (Departmental Team)
Biography:
Dawood Mirza is one of the most decorated Wushu Taolu players from Lahore, which is the country's 2nd largest city after Karachi.
He represents Higher Education Commission(HEC) in national events and has won numerous awards for the nation.
He has studied BS Sports Science at Government College University (GCU), Lahore.