Huzaifa Abdul Rehman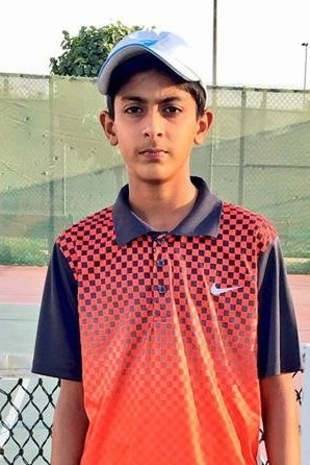 Achievements
He won six Asian tennis Federation tournaments in 2016 in Islamabad, Tehran, Colombo, Riyadh and Doha.
Represented Pakistan in International Tennis Federation (ITF) 14 and under Junior Development Series division 2 in January 2016 and he also won silver medal. As a result of his performance, he was selected in the ITF Junior 14 and under team that participated in the ITF event in Vietnam in Mar'16.
Currently placed 2nd in Asian Tennis Federation under 14 Rankings.
2nd Position Inter Daeis Athletics (Long Jump) – DA Sheikh Khalifa Bin Zayed College Karachi.
National champion in 2014 and under category in 2015(till date).
Represented Pakistan in world junior tennis tournament in Malaysia in 2015.
Huzaifa annexed the Syed Tajammul Abbas ITF Pakistan World Junior Ranking Tennis Championship-2019 boys' singles.
ATF Qatar Under 14 title winner in November 2016.
Huzaifa Abdul Rehman's Profile
Age (Years): 20
Sport: Tennis
City: Islamabad
Weight(Kgs): 60
Biography:
Huzaifa Abdul Rehman is Junior Tennis player currently placed 2nd position in Asian Tennis Federation(ATF) Junior Under 14 and ranks 1150 in the World Ranking he also won Silver Medal in International Tennis Federation(ITF).
He is a budding Tennis Player who has performed exceptionally in the last few years. Huzaifa is a high performing junior player from Pakistan who has made a place in the ITF GSDF Division 1 event by performing exceedingly well in the Division 2 tournament. He is a young, energetic and ultimate talent for Pakistan.