Sirbaz Khan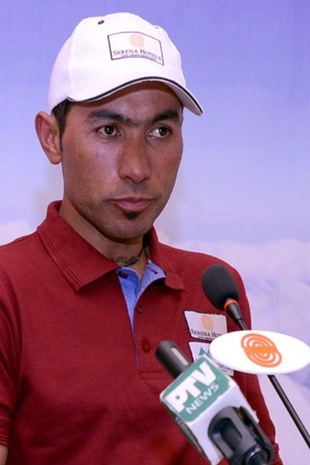 Achievements
Sirbaz Khan became the first Pakistani climber to scale Mt Lhotse (8,516metre) located in Nepal. The young climber reached the summit at 09:47 a.m. on May 14, 2019 along with a 12-member team of climbers.
He climbed Nanga Parbat also known as Killer Mountain (8,124m) in Pakistan, successfully reaching the summit on 2 October 2017.
He also climbed K2 in 2018 as part of the same expedition. It was his first summit of this peak.
Nanga Parbat 8125-M 2017
Broad Peak 8047-M 2019
Manaslu 8163-M 2019
Anapurna 8091- M 2021
Everest 8848 – M 2021
Sirbaz Khan's Profile
Age (Years): 35
Sport: Mountaineering
City: Allahabad
Weight(Kgs): 75
Biography:
Pakistan's ace mountaineer Sirbaz Khan, who hails from Aliabad, Hunza, who started his mountaineering career in 2016.
As part of an international expedition in 2017, he climbed Nanga Parbat also known as Killer Mountain (8,124m) in Pakistan, successfully reaching the summit on 2 October 2017.
Sirbaz has also been associated with the Aga Khan Youth and Sports Board (AKYSB) Hunza for the past 10 years and serves as a master trainer for climbing and mountaineering.
"My inspiration came from Nazir Sabir (the first Pakistani to conquer Mount Everest) and Ashraf Aman (the first Pakistani to conquer K2)." Sirbaz said.