Muhammad Ali Sadpara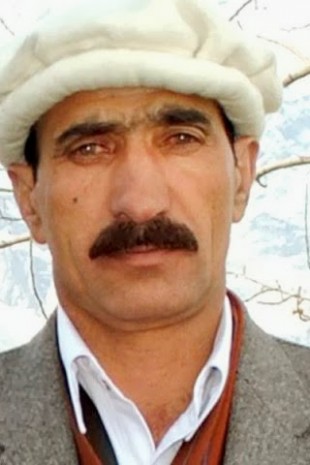 Achievements
1. Nanga Parbat (8126m), Pakistan - First Winter Ascent - 26th February 2016
2. Gasherbrum II (8035m), Pakistan - 2006
3. Nanga Parbat (8126m), Pakistan - 2008
4. Nanga Parbat (8126m), Pakistan - 2009
5. Gasherbrum I (8068,), Pakistan - 2010
6. Broad Peak (8047m), Pakistan - 2006
Muhammad Ali Sadpara's Profile
Age (Years): 46
Sport: Mountaineering
City: Gilgit
Weight(Kgs): 65
Clubs:
Alpine Club of Pakistan
Biography:
Muhammad Ali Sadpara is 39 years old mountaineer from Sadpara Village near Skardu, Gilgit-Baltistan. Ali Sadpara began his mountaineering career as a low altitude porter in 2000.
It may be mentioned that Sadpara considered to be bastion of mountaineers in Baltistan since early 20th Century and has produced eminent mountaineers of the country including Hassan Sadpara.
Muhammad All Sadpara's first big mountain assignment came as a high altitude porter for a Korean K2 expedition in 2004. Gasherbrum II was his first eight-thousand, when he reached the top on July 10, 2006 as part of a German team He went on to climb Nanga Parbat twice in 2008 and 2009, and Gasherbrum I in 2010.
He became a major high altitude porter for winter expeditions He was part of unsuccessful International Broad Peak expedition in 2008/09. And then was part of larger Polish expedition in 2010/11 and then again in 2011/12.
However the expeditions remained unsuccessful Till date he has made six ascents of four 8000m peaks including three ascents of Nanga Parbal. Now ho has attained the unique distinction of making first Winter Ascent of Nanga Parbat on 26"' February 2016.