Najam Khan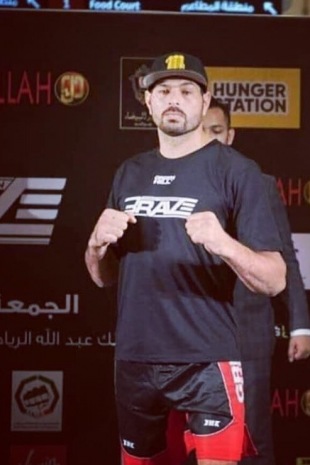 Achievements
Najam Khan registered a remarkable win against Afghanistan's Abdul Wudood Matin at Snow Leopard Fighting Championship 2019: Attack Fight Night 8 in Kabul.
By July 5, 2019, he had five victories under his belt on the professional circuit.
Najam Khan's Profile
Age (Years): 35
Sport: Martial Arts
City: Karachi
Weight(Kgs): 78
Biography:
Najam Khan is one of the bravest Pakistani MMA fighters. He uses the word "Brave" as his nickname in the middle.
Najam Khan belongs to Waziristan, Pakistan, and was born on March 13, 1988.
He became the first professional Pakistani fighter to claim a win in a global MMA event on his home territory.
He successfully overcame polio to take center stage in one of the fastest-growing sports in the world.