Samar Khan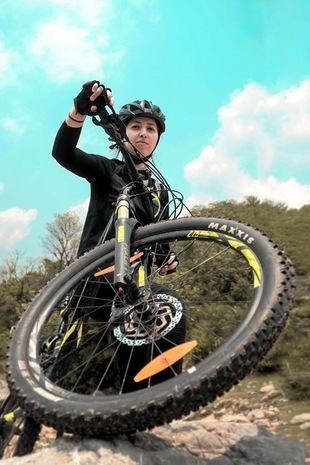 Achievements
In August 2016, Samar Khan became the first Pakistani woman to cycle through Biafo Glacier.
In December 2017, she became the first Pakistani woman to summit Africa's highest peak Mount Kilimanjaro.

She reached Pak-China border at Khunjerab from Islamabad on cycle.
A certified paraglider from Army School of Physical Training, Kakul.
Founder of 'Pace for Peace', Two Girls Ride.

A motivational speaker in 'TEDx' Islamabad, 2016.
Awarded in 'Travel2Pakistan day' by 'Pk Travels' for promoting tourism.
She signed up as a Goodwill Ambassador for World Wildlife Fund (WWF) in September 2019.
Samar has been selected in the 'Global Sports Mentoring Program' by the US Department of State because of her sports achievements and promotion of tourism in Pakistan.
Samar Khan's Profile
Age (Years): 33
Sport: Athletics
City: Dir
Weight(Kgs): 58
Biography:
Samar Khan is an adventure enthusiast, who is an ambition to promote tourism in Pakistan.
Samar belongs to a traditional Pashtun family from Dir, Khyber Pakhtunkhwa. She holds a master's degree in physics from Federal Urdu University, Islamabad.

She found her interest for sports in Army School of Physical Training, Kakul. Over the years, she has experienced adventure sports like Paragliding, Trekking, Mountain biking and Martial Arts due to her passion towards sports & tourism.

She got training by one of the best snowboarding organization in the US, "Burton Snowboards''(Vermont).
Samar is also working on promoting Action & Adventure sports in Pakistan. She is running training centre by the name "SamarCamp" where she provides training for sports such as snowboarding, mountain biking and rock climbing.
She aims to represent Pakistan in international mountain biking events.