Sahib-e-Asra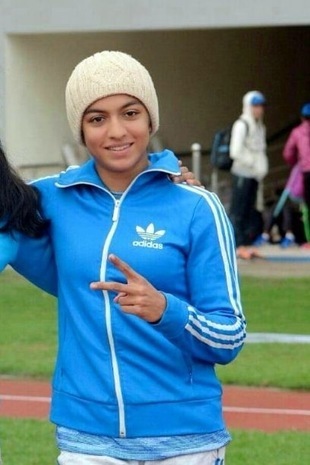 Achievements
National champion Asra won 1 Silver and 2 Bronze in South Asian Games Nepal 2019.
Become the fastest woman of Pakistan in 2018.
Won 5 medals at national championship Islamabad 2018.
Won fastest woman contest held at Karachi in 2017.
Sahib-e-Asra's Profile
Age (Years): 26
Sport: Athletics
City: Faisalabad
Weight(Kgs): 54
Teams:
Pakistan Athletics(National Team)
Pakistan WAPDA(Departmental Team)
Biography:
A shimmering star of Pakistan named, Sahib-e-Asra is the fastest female athlete and a proud daughter of an imam (scholar).
Asra, who is a citizen of Faisalabad, started her career as an athlete runner back in school, taking part in division and district level competitions as much as she could. She also proved herself and started to sprint at province-wide tournaments. It is then that she truly arrived, as she bagged a gold medal in one of those tournaments.
Sahib-e-Asra, who plays for Pakistan WAPDA, was a gold medalist before she started her professional career as a sprinter. She was intent on pursuing her passion despite the lack of resources for sportspeople in the country.
Asra belongs to a very humble family but her father, Qari Alam who is an Imam in a Mosque has never stopped her from achieving her dreams.