Rana Muhammad Qalb-e-Abbas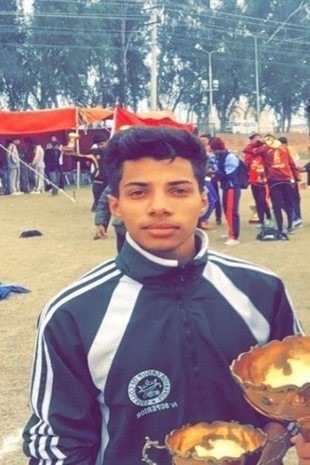 Achievements
Bronze medalist of National Junior Athletics 2016.
Won 2 Gold ,2 Silver and 1 Bronze at Punjab Olympics 2017.
Won 2 Gold,1 silver and 2 Bronze at Punjab Olympics 2018.
Won Bronze at Punjab University intercollegiate 2017.
Won Bronze at Inter Board Athletics Championship 2017.
Won the title of "

Second Fastest Man of Lahore

"

Rana Muhammad Qalb-e-Abbas's Profile
Age (Years): 22
Sport: Athletics
City: Lahore
Weight(Kgs): 60
Teams:
Pakistan Athletics(National Team)
Pakistan WAPDA (Departmental Team)
Biography:
Rana Muhammad Qalb-e-Abbas is a prominent National Junior Athlete, belongs from Pakistan's second-largest city, Lahore.
He represents Pakistan WAPDA at national events. Rana passed out his matriculation from Crescent Kids Campus(C.K.C).
He is a very competitive athlete but currently going through the knee injury.