Trio open with wins in Doha
Three members of the Pakistani quartet, Mohammad Asif, Mohammad Sajjad and Mohammad Bilal, opened their campaign in the 32nd Asian Snooker Championship at Doha on a winning note but Sohail Shehzad lost his opener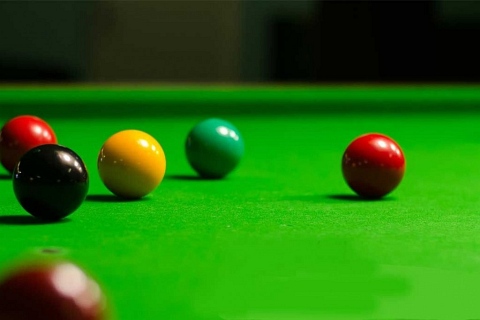 Three members of the Pakistani quartet, Mohammad Asif, Mohammad Sajjad and Mohammad Bilal, opened their campaign in the 32nd Asian Snooker Championship at Doha on a winning note but Sohail Shehzad lost his opener on Saturday.
According to results made available here, former world amateur snooker champion and second seed Asif blanked low ranked Palestine cueist Khalid Alastal straight which include a century (103) and a half century (59) break in the first and second frames.
Drawn in group 'B', Asif was home 103-0, 85-15, 90-16, 77-19.
Sajjad fought back from 1-2 down to get the better of Hongkong's Au Chi Chung 4-2 (16-69, 63-18, 68-70, 52-3, 83-18, 60-30) in his group 'J' opener.
Newly crowned national champion Bilal who is seeded third in the event won back-to-back matches in group 'C'.
He first handed out a straight defeat to Korea's Baek Minhu (76-2, 104-2, 87-14, 69-37) and then brushed
aside Qatar's Abdul Rehman Abdul Mohsin by the identical 4-0 margin the scores being (69-33, 75-55, 67-56, 85-30).
Pakistan No 2 Sohail, who is fourth seed in the event, suffered 2-4 loss at the hands of Indian Manan Chandra in group 'D' encounter. The latter won the duel (67-48, 27-55, 25-79, 91-5, 62-17, 62-14).
Results: Mohammad Bilal bt Baek Minhu (Korea) 4-0 (76-2, 104-2, 87-14, 69-37); Manan Chandra (India) bt Sohail Shehzad 4-2 (67-48, 27-55, 25-79, 91-5, 62-17, 62-14); Mohammad Asif bt Khalid Alastal (Palestine) 4-0 (103-0, 85-15, 90-16, 77-19); Mohammad Sajjad bt Au Chi Chung (Hongkong) 4-2 (16-69, 63-18, 68-70, 52-3, 83-18, 60-30); Mohammad Bilal bt Abdul Rehman Abdul Mohsin (Qatar) 4-0 (69-33, 75-55, 67-56, 85-30).

(Source: Dawn News)