Punjab sports camps resume tomorrow
The training camps organised by Sports Board Punjab (SBP) for different disciplines in connection with this month's Quaid-i-Azam Inter-provincial Games resume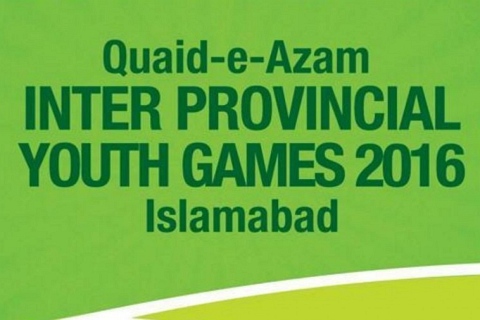 Quaid-e-Azam Inter Provincial Youth Games 2016 Islamabad
Pakistan Sports Complex, Islamabad
The training camps organised by Sports Board Punjab (SBP) for different disciplines in connection with this month's Quaid-i-Azam Inter-provincial Games resume here on Saturday.
The Games are scheduled to be held in Islamabad from April 23.
The SBP has directed all male and female athletes to join the camps of hockey, badminton, karate, football, tennis, table tennis, volleyball, squash, taekwondo, judo and athletics (men/women) on Saturday.
Trainers and coaches will train the Punjab squads at these camps. The contingent leaves for Islamabad on April 21.

(Source: Dawn News)