Pakistani cueists open Asian Snooker campaign in Doha tomorrow
Four Pakistani cueists open their campaign in the 32nd Asian Snooker Championship which cues off in Doha, Qatar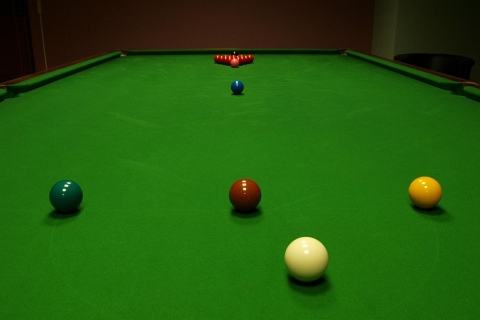 Four Pakistani cueists open their campaign in the 32nd Asian Snooker Championship which cues off in Doha, Qatar on Saturday.
The Pakistani quartet — second seed Mohammad Asif, third seed Mohammad Bilal, fourth seed Sohail Shehzad and Mohammad Sajjad — left for Doha a couple of days ago to train with the host country cueists.
Last year's runner-up and Indian celebrity Pankaj Advani has been top seeded in the absence of defending champion Hamza Akbar of Pakistan who is competing in pro-circuit in England.
According to draws, 58 cueists have been drawn in 12 groups.
Groups:
A: Pankaj Advani (India), Ali Al Obaidli (Qatar), Sulaiman Al Misfer (Saudi Arabia), Alvin Barbero (Philippines).
B: Mohammad Asif (Pakistan), Karam Fatima (Syria), Khalid Alastal (Philippines), Omar Alajlani (Saudi Arabia), Abdul Lateef Al Fawal (Qatar).
C: Mohammad Shehab (UAE), Mohammad Bilal (Pakistan), Meylis Atayev (Turkemenistan), Baek Minhu (Korea), Abdul Rehman Abdul Mohsin (Qatar).
D: Lim Kok Leoun (Malaysia), Manan Chandra (India), Adel Ibrahim (Iraq), Sohail Shehzad (Pakistan), Ahmed Abdullah Asiri (Saudi Arabia).
E: Kritsanut Lertsattayathorn (Thailand), Habib Subah (Bahrain), Ali Jalil Ali (Iraq), Kamaladdin Babayev (Turkemenistan), Mohanna Al Obaidli (Qatar).
F: Au Chi Wai (Hong Kong), Mohammad Al Joakar (UAE),Roda Jafery (Philippines), Mohammad Rikaz Munas (Sri Lanka), Annamamed Annamamedov (Turkemenistan)
G: Lim Chun Kiat (Singapore), Aami Sarkhosh (Iran), Kim Young Joo (Korea), Sundeep Gulati (India), Bashar Abdul Majeed (Qatar).
H: Putra Gebby Adi Wibawa (Indonesia), Fung Kwok Wai (Hong Kong), Chee Keong Chan (Singapore), Michael Mengorio (Philippines), Khalid Al Salem (Qatar).
J:Mohammad Sajjad (Pakistan), Ahmed Saif (Qatar), Au Chi Chung (Hong Kong), Ahmed Janahi (Bahrain), Mohammad Shamil Ameen (Sri Lanka).
K: Moh Keen Hoo (Malaysia), Soheil Vahedi (Iran), Hwang Chul Ho (Korea), Hani A I Kanan (Palestine), Ishpreet Chaddha (India).
L: Yuttapop Pakpoj (Thailand), Mohsen Bukhshaisha (Qatar), Ali Hussein Ali (Iraq), Ibrahim Hassan (Jordan), Hussein Mahmood (Bahrain),
M: Ang Boon Chin (Singapore), Arman Dinarvand (Iran), Mohammad Al Shamsi (UAE), Maksoud Abdul Karim (Syria).

(Source: Dawn News)