World champion Mohammad Asif becomes National Champion for the fourth time
Incumbent world champion and top seeded Mohammad Asif came from behind in the final against unseeded Shahid Aftab to win the Jubilee Insurance 45th National Snooker Championship 2020 at the Karachi Gymkhana.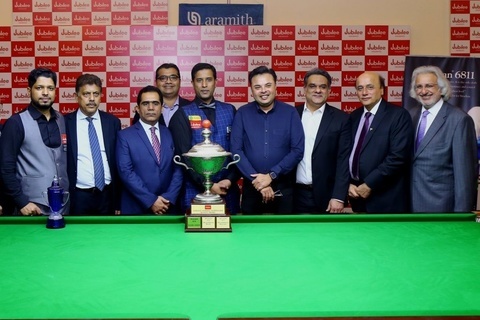 Playing like a true champion with his prestige at stake, incumbent world champion and top seeded Mohammad Asif fought back from a 4-7 deficit to overpower former national champion Shahid Aftab 8-7 in an agonising National Snooker Champ­ionship final to capture the title for an overall fourth time at Karachi Gymkhana.
Asif, by his own admission, felt like going down and out when trailing 2-6 and 3-7 in the best of 15-frame final but, like numerous occasions in the past, he staged a magnificent comeback from the brink of disaster to win the contest 8-7 with the scores of 21-69, 80-73, 67-20, 26-49, 42-77, 25-106, 35-69, 1-76, 116-0, 88-2, 0-107, 78-32, 72-35, 62-48, 70-28.

The 38-year-old Shahid, aiming to regain the national title after almost a decade, got off to a flying start by winning the opening frame. He was set to double his lead until Asif, 37, chalked up a break of 69 to snatch the second frame.
Asif, who had survived Asjad scare in the semi-final, was in hot water again when he combined his act together to post an enthralling 21-69, 80-73, 67-20, 26-49, 42-77, 25-106, 35-69, 1-76, 116-0, 88-2, 0-107, 78-32, 72-35, 62-48, 70-28 victory as curtain fell on the 45th edition of the national event.
The final lasted six hours.
Century Breaks: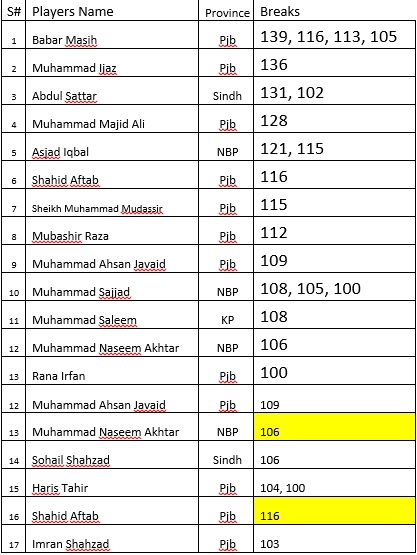 This is the fourth time Asif has laid his hands on the national trophy, the previous being in 2009, 2012 and 2018. This is also his third victory on the trot on the domestic circuit — the NBP Cup, the third ranking and 45th national's.
Shahid had won the national title once in 2011 defeating Imran Shahzad besides winning a ranking event against Abdul Sattar in 2013 out of four finals that he played. He lost to Asjad in the NBP Cup final in 2017.
"I'm indebted to Almighty Allah who gave me the strength to fight back from the brink of defeat to post a memorable victory," a jubilant Asif said after the triumph.
"Missing some easy shots at crucial times when I needed just one frame to wrap up changed the complexion," a dejected Shahid said.

Both the old guards who belonged to Faisalabad and have played and grew up together have seized No.1 and 2 spots in the new national rankings to be released later besides qualifying for the Asian meet being held in Doha in April.
Babar Masih, who left for Rawalpindi, earned Rs10,000 for the highest break (139) of the championship.

Meanwhile, responding to a query, Asif informed that his employers NBP had presented him $5,000 for the recent world title feat at Antalya.