Ahsan Ramzan seals National Jr U-18 Snooker championship title
Ahsan Ramzan was crowned the 5th Jubilee Insurance National Junior Under-18 Snooker champion after thrashing Muhammad Umer 5-1 in the final played at Pakistan Sports Complex Snooker Hall on Tuesday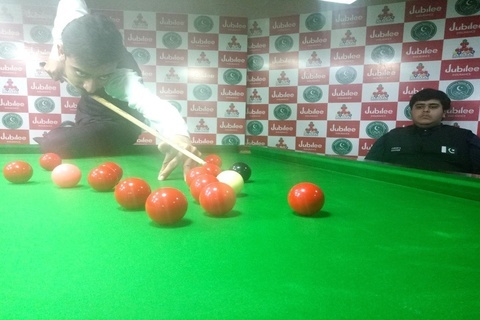 Jubilee Insurance 5th National Junior (U-18) Snooker Championship 2020
Pakistan Sports Board Sports Complex, Islamabad
Ahsan Ramzan crowned 5th Jubilee Insurance National Junior Under-18 Snooker champion by thrashing Muhammad Umer Khan 5-1 in the final played here at Pakistan Sports Complex Snooker Hall on Tuesday.
The best-of-9-frame final had to be delayed till 2:00 P.M. instead of starting at scheduled 11 A.M.
In a highly close first frame where both the cueists fought keenly, Ahsan held his nerves and won 63-48 while also bagging the second frame by 69-54.
Seemingly relaxed, Ahsan was made to pay in the third frame as Umer bounced back in style and won the third frame 79-41
It was all Umer could do in the final as Ahsan rectified his mistakes timely and won the next three frames by the scores of 61-47, 69-30 and 59-16 to land his maiden national junior title.