Humayun Aslam's 12 points sink Dow Club in Gatorade Basketball Cup 2019
Civil Basketball Club overpowered Dow Basketball Club 49-41 to earn the first victory of the inaugural Gatorade Basketball Cup which is being played at Abdul Nasir basketball courts in Arambagh, Karachi.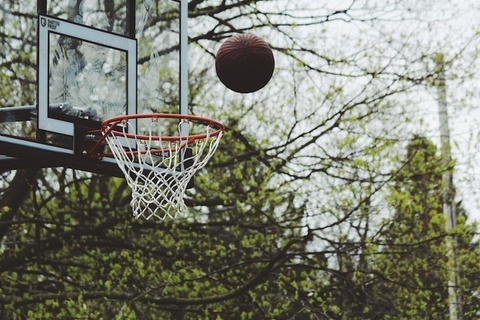 Gatorade Basketball Cup 2019
Armabagh Basketball Courts
Two more matches were played on the second day of the on-going Gatorade Basketball Cup 2019 where the first clash saw Civil Basketball Club overcoming Dow Basketball Club. The players from Civil team showed more desire and made every possible effort to earn their the first win of the event which they succeeded as they ended the match on the final score line of 49-41.
Humayun Aslam, Hassan Ali and Faizan were on the scoring spree for Civil Basketball Club, who fetched their team their first valuable victory as they scored 12, 10 and 10 points each while Faizan Yousuf was the top scorer for the losing team with his 15 points and Hamza Paarwani scored 13 points alongside Haris Khan who managed to score 11, but they all together were not able to seal a win for their team.
Another encounter of the day was between National Basketball Club and Karachi Colts Team where National Basketball Club convincingly won the match on the final score of 45-39.
The winning team's accuracy and speed on the court seemed too much for the Karachi Colts to match as Usman Khawaja, Hassan and Haris scored freely for the winners.
For the losing side, Shariq Sulemain was the main scorer with 15 points while Muneeb Channa and Rafay Sala­h­ Ud Din scored 11 and 10 points respectively, but were unable to fetch their team the win.
The first ever Gatorade Basketball Cup is being organized by Karachi Basketball Association (KBBA) in collaboration with Pakistan Beverage Limited, whose matches are being played at Abdul Nasir basketball courts in Arambagh, Karachi.