National & Karachi Colts Basketball Clubs win Gatorade Basketball Cup 2019 openers
National Basketball Club and Karachi Colts Basketball Club defeated their respective opponents to win the opening matches of the 1st Gatorade Basketball Cup at Abdul Nasir basketball courts in Karachi.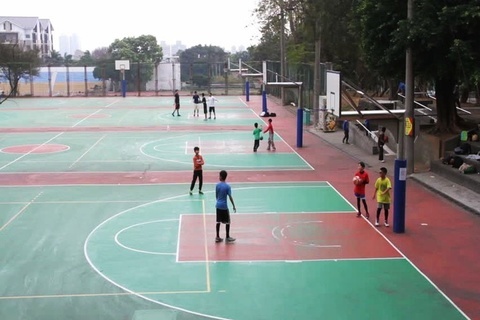 Gatorade Basketball Cup 2019
Armabagh Basketball Courts
The Inaugural Gatorade Basketball Cup went into action with National Basketball Club competing against Civil Basketball Club where the National Basketball Club team earned an easy win over their opponents by the final score of 51-46.
Humayun Aslam alongside Hassan Ali scored 18 and 13 points each to claim the first win of the tournament for their team with a solid contribution from Faizan Sheikh who added 10 more points to the tally of the winning team.
Usman Khwaja (24 points), Hasan Iqbal (10 points) and Zulfiqar Khan (10 points) stood the main scorers from the losing side.
The second encounter of the day witnessed a clash between Karachi Colts and Dow Basketball Club where the Karachi Colts' players gained their first victory, fighting hard throughout and eventually finishing the game in their favor as the final score line stood: 35-31.
The team high 10 points were scored by Faizan Yousuf and Hamza Perwani while Nauman Alui with his 9 successful points also helped Karachi Colts win.
For the losing side, the main scorers were Shariq Suleman (12 points) and Muneeb Channa ( 11 points).
PBL's Manager Coordination, Mohammad Ikhlaq formally graced the event open as the chief guest.
The first ever Gatorade Basketball Cup is being organized by Karachi Basketball Association (KBBA) in collaboration with Pakistan Beverage Limited, whose matches are being played at Abdul Nasir basketball courts in Arambagh, Karachi.