Neighborhood & Omega Basketball Clubs to fight it out for 4th Essa Lab Basketball Tournament title
Neighborhood and Omega Basketball Clubs overcame their respective opponents to book their places in the grand finale of Essa Lab Basketball Tournament 2019 which is being held in Karachi.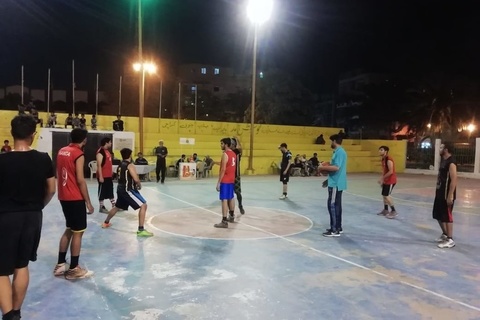 4th Essa Laboratories Basketball Tournament
Abdul Nasir Courts in Arambagh
The first semi-final of the tournament saw the defending champions Neighborhood Club convincingly thrash Nishter Club on the final score 54-25 in a one-sided affair.
Sami Gilani stood the top scorer for the winners with his 24 points. He was well assisted by teammates: Abdullah Shah (16 ) and Hamad N. D. Khan (10).
Talha Amjad alongside Haroon Khan scored 10 points each for Nisther Club but were no match for the offensive juggernaut which is Neighborhood Club.
While Omega Basketball Club successfully booked their place in the final by comprehensively overpowering Karachi Basketball Club on 65-43 in a lop-sided second semi-final match.
Abbas Abid Qaim Khan and Usman Khalid with their 24 and 22 points each were on a rampage for the winners with Taimur Zaheer contributing 14 more points.
For the losing side, Daniyal Ahmed scored 17 points while Zain Ul Abedeen and Abdullah Imam managed to score 12 and 11 points.
The final of the event will be played today at 08 PM at Abdul Nasir basketball courts in Arambagh, Karachi.
4th Essa Laboratories Basketball Tournament is being organized by Karachi Basketball Association (KBBA) in collaboration with Essa Laboratories.