Pakistan finishes 4th in the South Asian Games (SAG) 2019
Pakistan's 13th South Asian Games journey ended with 32 golds, 41 silvers and 59 bronze medals as the SAG 2019 successfully concluded at two different cities of in Nepal whereas Pakistan is set to host the next edition of SAG in 2021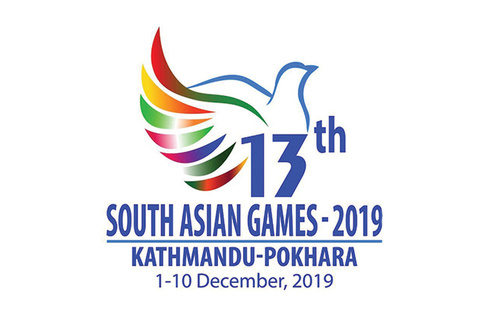 13th South Asian Games (SAG)
Kathmandu, Nepal.
Pakistani athletes performed with remarkable skills at the 13th South Asian Games (SAG) all while without proper training camps and resources.
With their exceptional talent Pakistani athletes participated in a total of 20 different sports out of 27 featured in the SAG 2019 where Pakistan finished its journey on fourth position with a total of 32 golds, 41 silvers and 59 bronze medals, trailing Sri Lanka on third (40-83-128), Nepal on second (51-60-95) while India (174-93-45) took home the first spot.

While Bangladesh (19-32-87), Maldives (1-0-4) and Bhutan (0-7-13) stood fifth, sixth and seventh, respectively. The Games were formally closed at a glittering ceremony in Kathmandu yesterday which was also graced by Nepal's Deputy Prime Minister, Ishor Pokharei.
The next South Asian Games will be hosted by Pakistan in the year 2021.
The South Asian Olympic Council (SAOC) President, Jeevan Ram Shrehtha handed over the official flag of the games to the Pakistan Olympic Association's (POA) President, Lt Gen (retd) Syed Arif Hasan.
This will be the third time for Pakistan to host the region's biggest sports event as Pakistan previously hosted the Games in 1989 and 2004, in Islamabad.
POA Chief, Arif Hasan said at the concluding ceremony of 13th SAG,
"Pakistan is looking forward to hosting the next Games. You have set very high standards and I assure you that we in Pakistan will try and come up to your expectations. The 9th SAF Games had been organised by us previously and had been acknowledged by all as well-organised Games. We promise you the 14th edition of the Games will be even better. The people of Pakistan are looking forward to welcoming all of you with open hearts and with our traditional well-known hospitality. Looking forward to seeing you in Pakistan after two years."