Bahria College & The City School PAF Chapter make it to Commissioner Cup Basketball Tournament for Girls 2019 final
Bahria College and The City School PAF Chapter will face each other in the grand finale of Commissioner Cup Basketball Tournament for Girls 2019 which is being held at Karachi Gymkhana.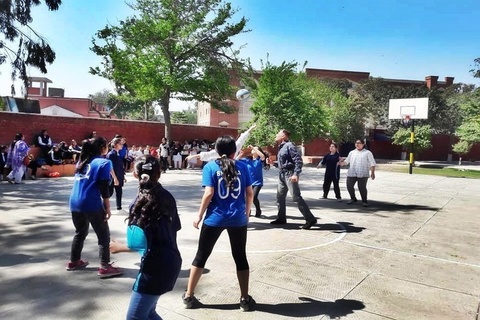 Anosha earned the big win for Bahria College with highest score of the match with 17 points, she was well assisted by Aimen Shahid who added 13 points into her teams win in the first semi-final game which was a one-sided affair with 35-26 being the final score line.
The second semi-final was won by the City School PAF Chapter who had to struggle hard to win the game against Beaconhouse Team on 26-24. The win was guided by Laiba Tibraiz who managed to score the game high 10 points of the match and Ayesha added 8 more points.
KBBA Chairman, Ghulam Muhammad was the honorable chief guest who witnessed these games being played, while Commissioner Karachi, Iftikhar Shalwani will be the chief guest the grand finale.
The tournament is being organised by Firdaus Ittehad in collaboration with Karachi Basketball Association (KBBA) and supported by SSB.