All Pakistan Federal Inter Club Boys Basketball Championship 2019 continue in full swing
As many as 20 teams are competing in the 2019 All Pakistan Federal Inter Club Boys Basketball Championship which is being played at Shahbaz Sharif Sports Complex in Rawalpindi.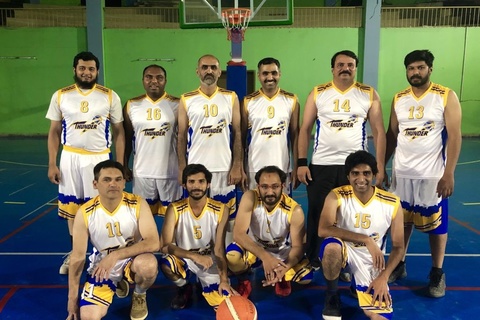 Federal Basketball Association in collaboration with District Sports Department Rawalpindi have organized the Federal Inter Club Boys Basketball Championship 2019 which is featuring a total of 20 teams from the region, players from whom are seen competing with all their talent to win top honors in this mega basketball tournament.

Participating teams along with their pool distribution are mentioned below:
Pool matches are played with 4 quarters of 8 minutes each on running time and Semi Finals and Final matches will be played on stop watch. Referee's decision is considered final and all teams are required to come in proper kit with numbers marked on their kits each day.
On the second day of the tournament, a total of eight match were played. United kings claimed victory over Hawks and Ball Magicians to qualify for category one in pool A. While Thunders team claimed victory against Pasban Wolves and Dragons to qualify in Pool B. In Pool C Rhinos boys clinched the win over Wolves and Avengers.
Titans also qualified for category one after etching the team's name on the victory against Lycans and J Warriors.


TODAY'S FIXTURES



Each day, the matches are held between 9:00 PM to 02:30 AM.