National Basketball Championship 2019 begins tomorrow
A total of eight (8) teams will participate in the 2019 National Basketball Championship which will roll into action from 26th February and will continue till 2nd March at Hamidi Hall, Pakistan Sports Complex in Islamabad.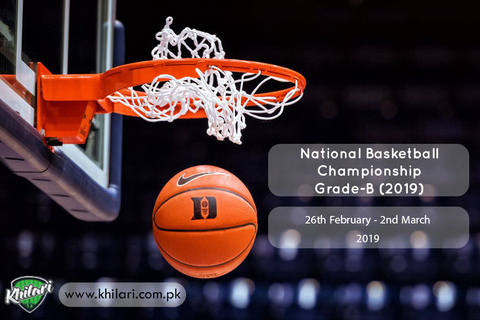 National Basketball Championship Grade-B (2019)
Hamidi Hall, Pakistan Sports Complex
Federal Basketball Association is all set to host the Divisional National Basketball Championship - Grade B from February 26 to March 02 in Islamabad that will feature a total of eight (8) teams belonging to different areas of the country.
Participating teams include: Islamabad, Karachi, Rawalpindi, Kohat, Mardan, DI Khan, Mirpur Khas and Sargodha. Players from their respective teams will be seen competing against each other so as to win the ultimate title of this national championship.