Shabbir dominates first day of 38th CAS Open Golf Championship
Shabbir and Matloob were the two golfers seen competing hard enough to get triumph over the other on the first day of CAS Open Golf Championship 2019 which is in progress at Airmen Golf Club and Recreational Park in Karachi.
Rs. 8 Million 38th CAS Open Golf Championship
Airmen Golf Club and Recreational Park, Karachi.
The 38th edition of CAS Open Golf Championship went into action with the Pakistan's top two golfers battling for the win at top where in the final hole of the first round, it seemed Matloob Ahmed would be the one taking the lead but as the round approached, there was much difference between him and top spot.
The defending champion of the 37th CAS Open Golf Championship accumulated even-par 72 which saw him eight strokes behind leader and longtime rival Shabbir Iqbal who shot an immaculate 64 at the end of the first day of the championship. Matloob had double-bogeyed the 18th hole which extended the gap wider between him and Shabbir.
Shabbir struck three successive birdies from the third to fifth hole and then added further birdies on the eighth and ninth holes. Four more birdies followed on the back nine — on the 11th, 13th, 14th and 18th holes — with only a bogey on the 17th denying him a spotless round.

Mohammad Khurshid is Shabbir's closest challenger after he fired six birdies in a 68 while Mohammad Nazir is a stroke behind after hitting three birdies in a bogey-free 69. Five golfers are a further stroke adrift including Mohammad Alam, Mohammad Tariq, Muddasir Iqbal, Mohammad Safdar and Ansar Mehmood. A trio of golfers including Shafaq Khan, Mohammad Munir and Ejaz Khan shot a 71 while alongside Matloob on 72 is a pack of 10 golfers that also includes Waheed Baloch.
Other results into the championship are:
SENIOR PROFESSIONALS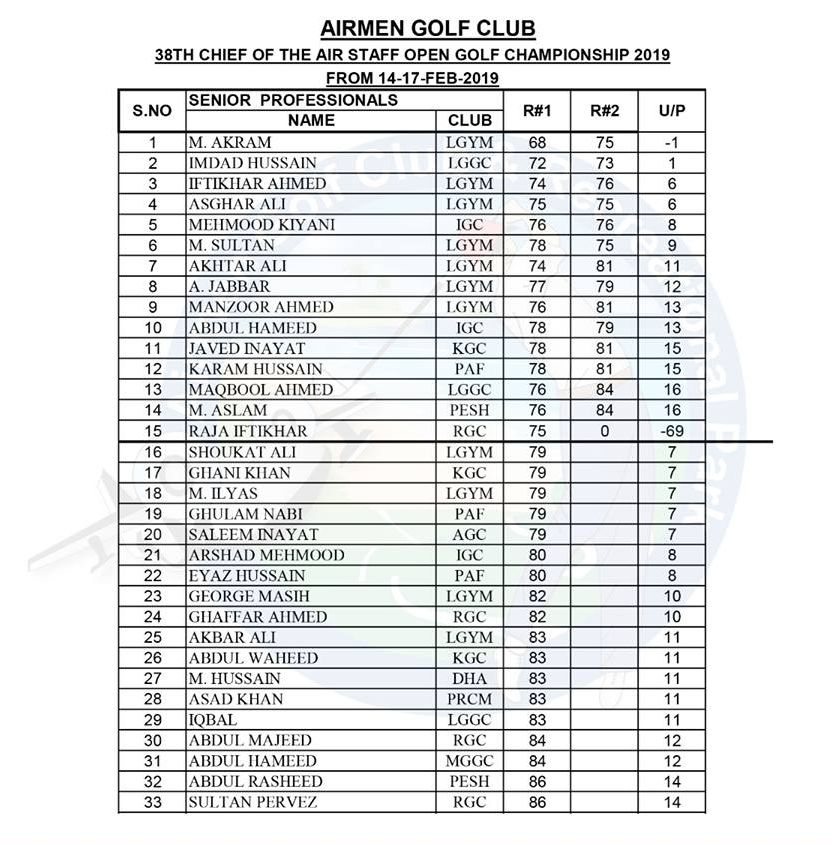 JUNIOR PROFESSIONALS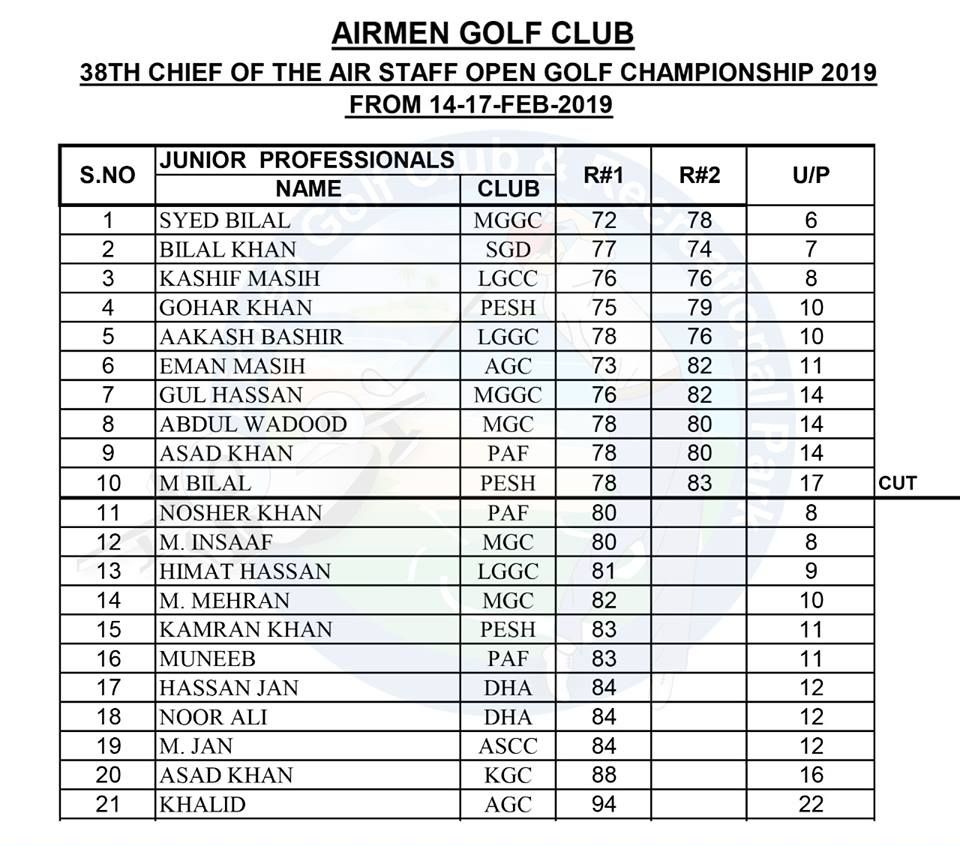 AMATEURS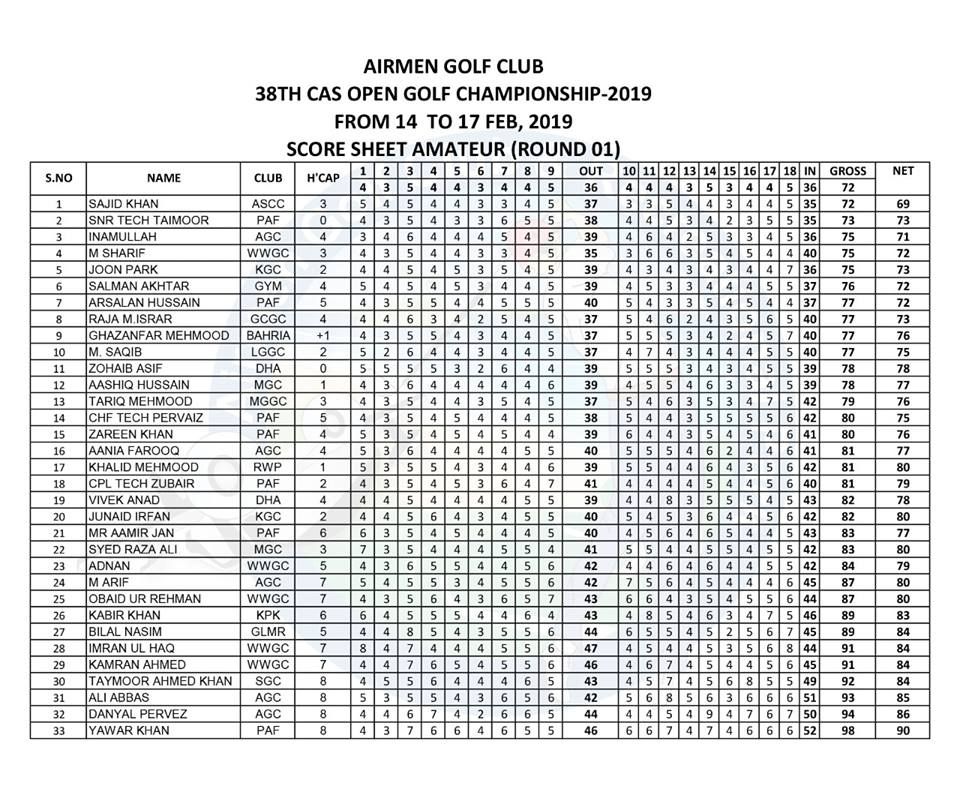 Airmen Golf Club & Recreational Park in joint efforts with Pakistan Air Force (PAF), Pakistan Golf Federation (PGF) and Sindh Golf Association (SGA) has organized the 38th edition of Chief of Air Staff (CAS) Open Golf Championship which will continue to be contested till 17th February.