Muhammad Ashfaq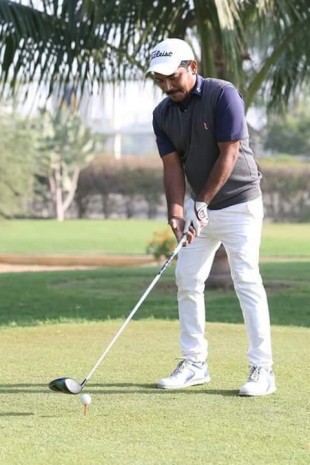 Achievements
Bolan open golf championship 2013(pro champion)
Swat open golf championship 2013 (pro champion)
CNS open golf championship 2017(pro champion)
Hyderabad open 2017(pro champion)
COAS golf championship 2020 (pro 2nd place)
Muhammad Ashfaq's Profile
Age (Years): 34
Sport: Golf
City: Karachi
Weight(Kgs): 60
Clubs:
Airmen Golf Club (AGC)
Teams:
Pakistan Air Force (PAF)
Biography:
Muhammad Ashfaq is an accomplished golfer that belongs to Karachi, the largest city in Pakistan and the twelfth largest city in the world.
Ashfaq has started his career as amateur in 2007 and maintain ranking in top 3 player of Pakistan in amateur category.
He plays for Pakistan Air Force (PAF) as a Professional.