Six more reach knockout round in Snooker Championship
Six more players confirmed a place in the knockout pre quarter-finals of the 41st National Snooker Championship at a hotel on Monday.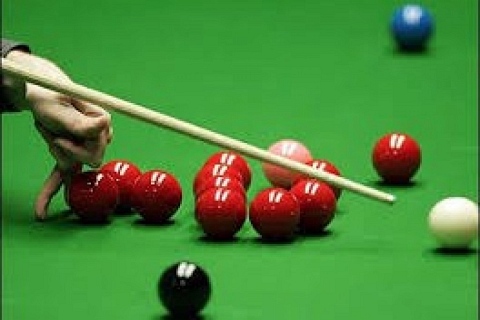 Sindh's Zulfiqar A Qadir and Punjab's Mohammad Faheem have made it to the knockout round the other day. The six who joined them on the penultimate day of the league were Mohammad Asif (A), Mohammad Sajjad (B), Mohammad Bilal (C), Shahram Changezi (C), Abdul Sattar (F) and Sohail Shehzad (G).

The pre quarters line-up will complete on Tuesday after completion of group matches. Asjad Iqbal, who has entered the event as a qualifier from Punjab, shocked ninth ranked Sultan Mohammad in the fully stretched battle (8-73, 73-21, 57-63, 80-8, 58-30, 1-76, 68-55) so did Sohail Shehzad who stunned 10th ranked Rambel Gul (22-61, 63-56, 43-61, 66-59, 67-0, 9-85, 62-9).