Farhan Noor steals lime light at 41st National Snooker Championship
With back-to-back upset wins under his belt, unseeded Farhan Noor has emerged as a new find of the 41st National Snooker Championship which is progress at a local hotel.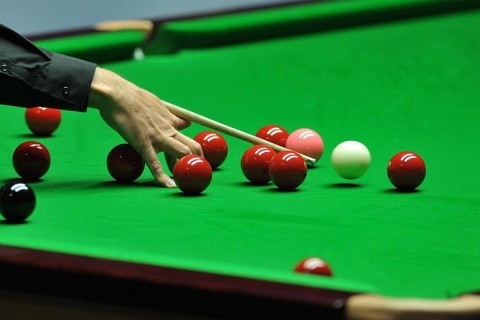 Fresh from his: triumph over 10th seed Rambel Gul the other day, Noor continued his heroics while routing the sew enth seed Shahid Aftab straight in group G on Thursday. He was home 75-51, 60-10, 63-24, 75-22.

With two wins and a defeat under his belt so far, Noor has emerged as a strong contender for crossing the first hurdle and continue his exploits in the knockout round.Another ris-ing cueist Mohammad Majid Ali, who has reached his career best fifth national ranking after joining the senior fold, stretched his unbeaten run when he subdued Rashid Mehmood 4-0 (67-33, 95-14, 65-28, 66-10) to register third vic-tory in his goup.

Majid had prevailed over former national champion Mohammad Asif Toba 4-3 on Wednesday.

(Source: Dawn News)