DELL Gaming U-16 Boys Sevens Rugby Championship 2018 from tomorrow
Total 9 teams from all over Pakistan will take part in the championship which will be held on 28th September at Pakistan Rugby Academy in Lahore.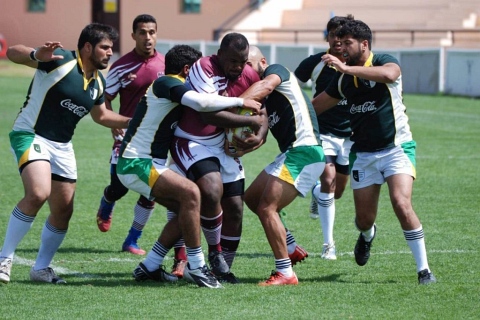 Pakistan Rugby Union (PRU) in collaboration with DELL Gaming Pakistan is organizing U-16 Boys Sevens Rugby Championship 2018 to promote the young talent of Pakistan.
This one-day event will feature a total of 9 teams from all over Pakistan which are divided into two groups each and only the boys under the age-group category of 16 years are eligible to participate in the event.
Following are the participating teams:
| | | | | |
| --- | --- | --- | --- | --- |
| Lahore | Islamabad | Faisalabad | Sheikupura | Farooqabad |
| Lodhran | Fort Abbas | Vehari | Karachi | |
Top two teams from both groups will play the semifinal of the event and the matches will begin at 11:00 AM sharp while the Final of the event will be played at 05:00 PM followed by a closing ceremony.
President PRU, Chaudry Arif Saeed said,"We are confident to shortlist some outstanding players from this event for their grooming and training under our development program and to give them an opportunity to represent Pakistan in international rugby events abroad,"