Faisalabad International Marathon 2021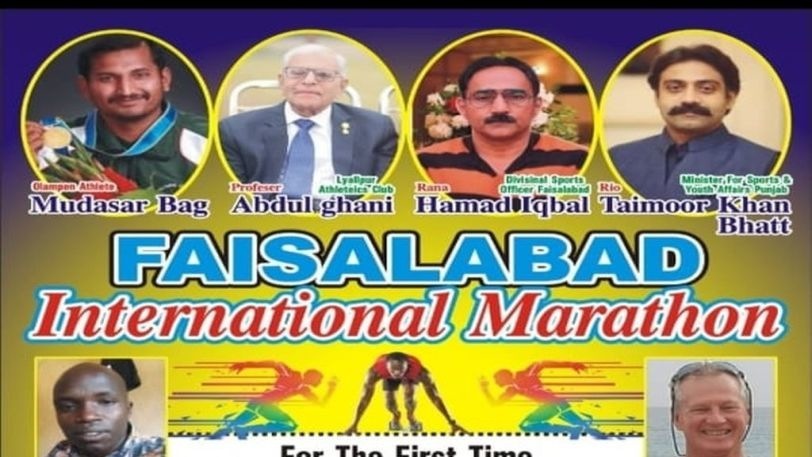 Punjab Sports Department in collaboration with Sports Department Pakistan Army, Lyallpur Athletics Club, New Arrival Athletics Fsd and Divisional Sports Department Faisalabad is jointly organizing the Faisalabad International Marathon on March 23rd-24th.
Athletes from South Africa, Kenya, Gambia, Zimbabwe and New Zealand will participate in the championship.
Players from all departments, provinces and universities are allowed to participate in the marathon.
This race is divided into 3 categories; 42km, 21km and 10km. There is no age limit. Registrations are open from 4 February 2021 to 20 March 2021 while for foreigners registrations are open till 20 February 2021.
Follow the link below for registration:
https://docs.google.com/forms/d/e/1FAIpQLSfK
For any query these mentioned cell numbers can be contacted: 0311-8614992 or 0301-7003156.