26th National Karate Championship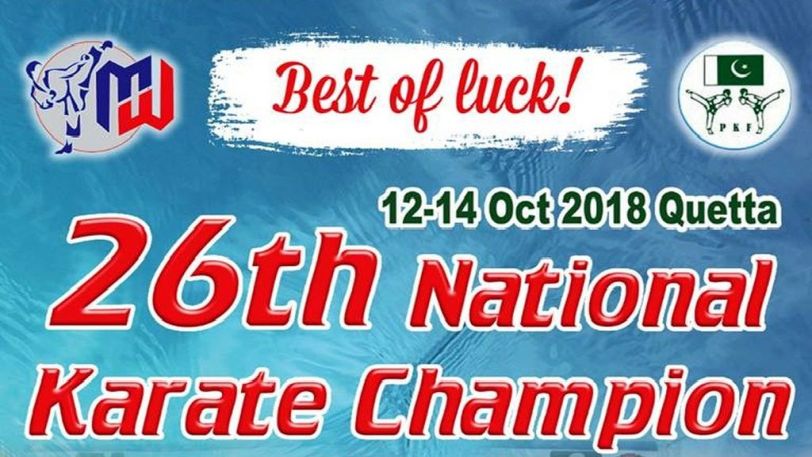 The 26th edition of National Karate Championship is being organized by Pakistan Karate Federation (PKF). PKF is an authentic body affiliated with World Karate Federation (WKF), Asian Karate-do Federation and Pakistan Olympic Association.
The championship will witness fighters from all over Pakistan who will be seen competing against each other in the upcoming fights for the ultimate title gain of the championship.
The fighters will have fights in four different categories which are stated below:
1. Individual Kumite
2. Team Kumite
3. Individual Kata
4. Team Kata
However, Individual Kumite category is divided into different weight categories in which fights will be contested.
Following are the weight categories of Individual Kumite category:
1. Below 50 kg
2. Below 67 kg
3. Below 84 kg
4. Below 55 kg
5. Below 75 kg
6. Below 60 kg
7. Below 84 kg