Shahbaz Ahmed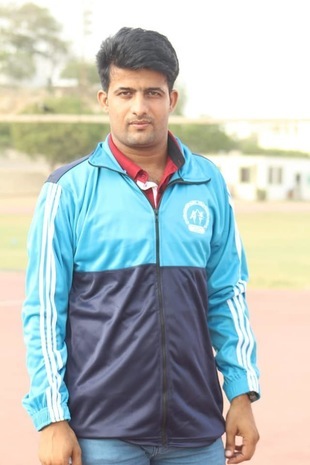 Shahbaz Ahmed's Profile
born:

30 December 1995

sport:

Athletics

Teams:

Sindh Athletics Team

City:

Karachi

Club:

Sindh Track and Field Club
Achievements
As a coach of Sindh Junior Athletics Team.
As a coach, he produces 100m,200m,400m,800m, 1500m & 100m Hurdles Junior Pakistan Champions.
Former 800m,1500m & 5000m Sindh Champion.
Winner of 1st Youth and Junior National Athletics Championships 2018 in Islamabad.
2nd place in 3rd SOP Half Marathon 2018 with the timing of 01:25:05sec.
Shahbaz Ahmed is a head coach of Junior Sindh Athletics Team at Sindh Track and Field Club since 2013.
He was 800m,1500m & 5000m former Sindh Champion as he represented Team Sindh at National Level.
Shahzab has attended Karachi University for his bachelor's degree. He has studied at Army Public School Chhor for matriculations.