Nida Akram Awan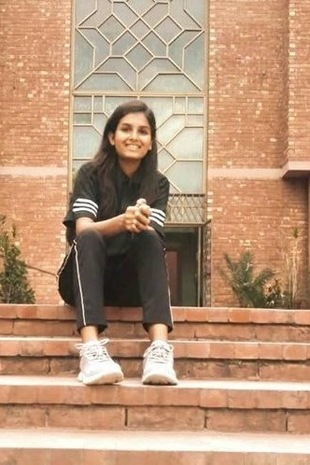 Achievements
Represented Pakistan in an International Tennis Tournament.
Represented Punjab in Quaid-e-Azam Inter-provincial Games. (Silver medalist)
Winner of Inter-Board Tennis Matches( 2015- 17)
Bronze,Silver and gold medalist in Punjab Olympics(2016-17-18)
Winner of National Racket Sports (ladies singles) LUMS (2016)
Runner up of 41 and 42nd All Pakistan Inter-Varsity Tennis Championships.
Nida Akram Awan's Profile
Age (Years): 23
Sport: Tennis
City: Lahore
Weight(Kgs): 54
Teams:
Represents LCWU Tennis Team in HEC InterVarsity
Represented Punjab in Quaid-e-Azam Interprovincial Games 2018
Biography:
Nida Akram Awan is an emerging National Tennis player who represented Pakistan in International tournaments as well.
Promising youngster Nida who had the knack of performing creditably in the national events is Lahore based where she studies in LCWU - Lahore College for Women University.