Bashir Ahmad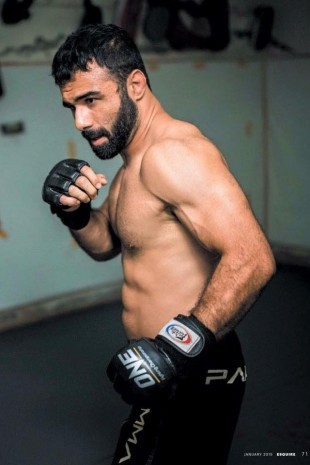 Achievements
FIrst MMA Fighter of Pakistan
Defeated Tanaphong Khunhankaew in One FC 21 - Roar of Tigers on Oct / 17 / 2014
Defeated Shannon Wiratchai in One FC 8 - Kings and Champions on Apr / 05 / 2013
Defeated Mohammad Arshad in PFC - Pak Fight Club 2 on Apr / 14 / 2012
Bashir Ahmad's Profile
Age (Years): 40
Sport: MMA
City: Lahore
Weight(Kgs): 66
Biography:
Bashir has been a source of inspiration to the young MMA fighters. He is the founder of PAK MMA.
Bashir's dream has been to make MMA a mainstream sport in Pakistan. Since 2009, when he moved to Pakistan he has striven to
bring the sport to all levels of society and bring the country together through the positive power of sport. He has been featured on many international and domestic media, including a comprehensive short documentary by Vice.

He is the first fighter to represent Pakistan on the international circuit at ONEFC 8 on April 5th in Singapore, where he defeated his heavily favored opponent by unanimous decision.