Vehshi Championship League: Arif dominates on debut
Lahore boxer Faster Arif made a successful debut at the Vehshi Championship League's (VCL) first fight in Karachi at the Mini Sports Complex in Nazimabad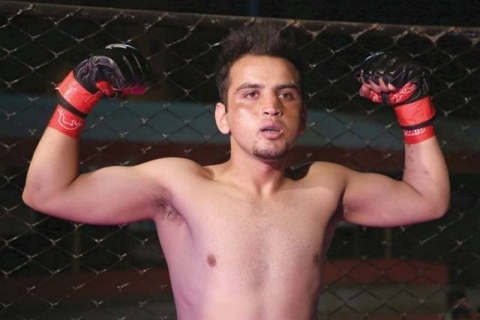 Lahore boxer Faster Arif made a successful debut at the Vehshi Championship League's (VCL) first fight in Karachi at the Mini Sports Complex in Nazimabad on Saturday.
Arif defeated Karachi's Amanullah Memon 87-74 in the flyweight bout and dominated the show with superior technique and body shots but the 22-year-old revealed he wanted to make his debut in Lahore but he loved the reception he got from Karachi.
"It was a good fight," said Arif. "I'm happy; this is the debut that I wanted. Karachi has been great but now I'm certain that I would want to go ahead to Jakarta, most probably after this."
Arif said that he would want to make his mark at the Ultimate Fighting Championship and VCL, which is an affiliated unit of the global promotion body, will help him in his career.
"VCL is working in affiliation with the universal Mixed Martial Arts [MMA] Alliance that can help us get to UFC and Asia One FC. I switched to MMA just over a year ago. Before, I was a taekwondo player, but I see a bright future in MMA now," said Arif.
On the other hand, another Lahore fighter Mohammad Ikhlaq defeated Karachi's Mohammad Ashfaque on a technical knockout in the second flyweight bout.

(Source: Express Tribune)