Arif Khan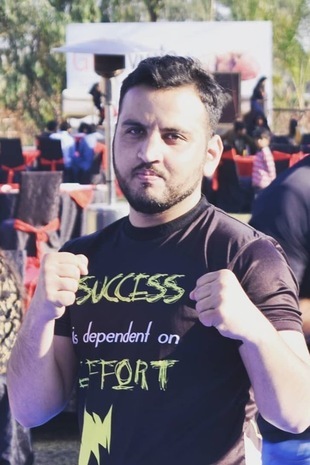 Achievements
A.K.A as Arif Khan holds national Black Belt in Taekwondo.
He has current Pro Record 1-0 in MMA.
VCL Show Down 2 Winner by K.O (Bantam Weight )
Gold Medalist in Taekwondo, Boxing in KPK
Bronze medal in wrestling KPK
He has won many prizes and awards for Demonstrating martial arts by Pak Army.
Arif Khan's Profile
Age (Years): 29
Sport: MMA
City: Saidu sharif
Weight(Kgs): 57
Biography:
Arif Khan is a professional Mix Martial Arts Fighter, Fitness and MMA Trainer. Currently, he is a head coach at FFC.
He has started practising Taekwondo in 2007- 2013. Then he explored about MMA and was amazed by the style of sport and synergy of all mix combats. Soon he has gained interest in the next level. Since then he is coaching and training in MMA.
He promotes all the skilled fighters and who have a passion for growing in this sport.
"I feel the fire for this sport and will grow in it as unstoppable. For me, this does not sport it is my life and will continue forever." Arif said.
CONTACT DETAILS
Call#: 0303 8443004
WhatsApp: +92 303 8443004
Messenger: m.me/arifkhanmma
Email: [email protected]