Babar Sadat Khatak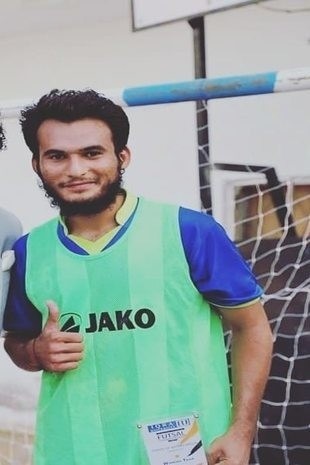 Achievements
Captain of Sindh junior hockey team
Champion of Sindh Olympic games 2018
Participated in National games 2019
Champion of Karachi Triangular Hockey Series 2020
He had attendant Pakistan junior hockey camp.
Babar Sadat Khatak's Profile
Age (Years): 24
Sport: Hockey
City: Karachi
Weight(Kgs): 77
Clubs:
Jan hockey
Teams:
Pakistan Air Force Hockey team
Karachi Hockey squad
Sindh squad
KDA

Biography:
Babar Sadat Khatak is a proficient hockey player from Karachi. He plays for Pakistan Air Force.
He is now attending Iqra University for bachelor's degree in Computer Science, after having grained Intermediate degree from Govt College for Boys and Girls s.r.e Majeed.
Babar is Hafizequran as well.